Scholarship and Grant Money for California's Students
College students in California have access to a wide array of state sponsored grants and scholarships designed to make higher education more accessible and more affordable. The California Student Aid Commission administers all of the states financial aid programs, and is a valuable source of information and financial aid for all of California's college-bound students. If you are a resident student in the state of Californian the CSAC should be your first stop for grants and scholarships to help defray the costs of your college education.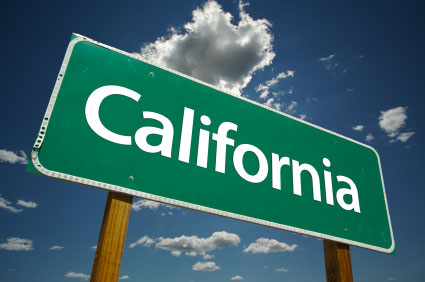 General Scholarships and Grants from State of California
California offers a number of scholarship and grant opportunities for it's resident students. These state sponsored programs are administered by the California Student Aid Commission, and are open to all college aged students who reside within the state, and are planning to attend one of the states many colleges and universities.
Some of the more notable programs currently being offered to California's students include:
The Robert C. Byrd Honors Scholarship. This Federally funded award is open to honor students in their senior year of high school. Eligible students must also be enrolled in an undergraduate program of study. Awards are $1500, and students must maintain a minimum GPA to remain eligible for renewal.
The Cal Grant program is one of the most widely disbursed student aid programs in California. Depending upon the type of Cal Grant for which you qualify, you could receive up $9,700 in annual scholarship money to help defray the costs of tuition. There are currently three Cal Grant programs operating in the state - Cal Grant A, Cal Grant B and Cal Grant C. Each has it's own requirements and levels of reward, and each is designed to benefit students at different levels of their college edcuation.
The California Chafee Grant is designed to benefit children in California's Foster Care system. Students that have been in the Foster system may be eligible for up to $5,000 in grant money to defray the costs of college and/or technical school.
Career and Subject Specific Programs
California, like many states in the country, is currently experiencing a critical shortage in certain professional occupations. Nurses and teachers are in particularly short supply. In an effort to attract more students into these critical need fields, and to keep them working in the state following graduation, California offers some very attractive loan repayment plans as an incentive for qualifying students.
Assumption Program of Loans for Education. The APLE focuses on out of state students willing to work as teachers in California. In return for a contract of service teaching a critical need subject in one of California's school districts, the state will repay all or part of a students outstanding education loans.
State Nursing Assumption Program of Loans for Education consist of two specific programs. The first, the SNAPLE-NF provides loan repayment opportunities for nursing students willing to take positions as educators in California's nursing schools following graduation. Qualifying applicants may be eligible for up to $25,000 in loan repayment funds. The SNAPLE-NSF provides up to $20,000 in loan repayment funds for nursing students willing to take positions in one of California's critically understaffed healthcare facilities.
The Health Professions Education Foundation contracts to repay student loans for California students pursuing allied health care degrees in general medicine, dentistry, and mental health. Recipients must agree to a term of service in a medically under-served California community following graduation.
Veterans and Dependents Programs
The state of California also provides opportunities for veterans and their dependents in the form of grants to help defray the mounting costs of a college tuition. These programs target National Guard reservists and their families, as well as the surviving dependents of firefighters and police officers who have been killed in the line of duty.
The California Student Aid Commission administers all of the states student financial aid programs, and aims to make higher education accessible to all of it's residents. For more information on these programs, as well as affiliated Federal programs being managed by the CSAC, visit their dedicated website.
Scholarships
Application
Career
Creative
Minority
More
Fellowships
Regional