Colorado College Scholarships and State Funded Grants
Many students don't know where to start looking for State of Colorado scholarships or grants. But they are definitely worth pursuing for these scholarships and awards don't have to be paid back, and the funding for them flows fairly freely from the state government.
College In Colorado is an amazing one-stop online shop for current gift aid funded by the State of Colorado. The entire organization's informational offerings cover everything from career planning, high school planning, and college planning, allowing a student to know the best path to success every step of the way.
The website offers an alphabetic listing of hundreds of scholarships for the state of Colorado, and there's also a service that helps you narrow down the listings based on your qualifications. All it takes is a quick and easy account registration. Most of the programs listed are based on academic performance, financial need or a combination of the two.
**Tip: Before you do anything, complete and file your FAFSA. This document is your one required ticket to federal grants and loans, and it's also key to your state programs. You'll discover it's also likely to be a necessary step in applying for any of your institutional scholarships and grants. Don't miss out because you delayed filling out the FAFSA.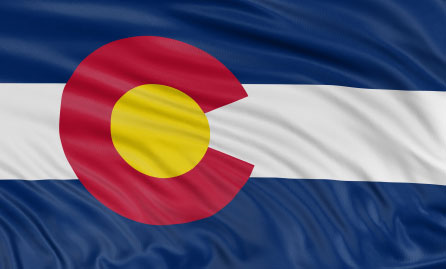 Colorado Scholarships and Grants
Here is just a small sampling of the gift aid programs students can expect to find in Colorado. The scholarships and grants are plentiful, and with the information and listings available from CollegeInColorado, there's nothing standing in your way.
The Colorado Student Grant and Colorado Graduate Grant programs are a need-based duo designed to make it financially easier for undergrads and grads to afford college when they have unmet need. Awards vary based on your FAFSA information. Students with the highest financial need are a priority.
Supplemental Leveraging Educational Assistance Partnership Grant (SLEAP) are a need-based state program. Colorado colleges and universities may award between $500 and $1,500 based in a variety of factors, chief of which is extreme financial disadvantage.
CollegeInvest Opportunity Scholarship program awards 38- $1,000 scholarships annually to Colorado students. Eligible college students must be undergraduates enrolled full-time at any type of college or university in the state and have significant financial need. All eligible applicants are collected for this random drawing.
CollegeInvest Service Scholarship offers $6,000 scholarships for students willing to commit to community service that involves children. The program is similar the Opportunity Scholarship in that it is a final random drawing of eligible candidates. Students must be full-time undergraduates, with demonstrated financial disadvantage or low EFC, and be able to complete the service agreement.
The Colorado Centennial Scholars Scholarship is a traditional merit-based scholarship award. High school students graduating with a minimum 3.75 GPA may qualify for this program. Apply through your college financial aid office.
The Dependents Tuition Assistance Program is aimed at the children of police, firefighters, and National Guard personnel whose parent has been killed or disabled in the line of duty. These awards may equal the cost of tuition at participating Colorado colleges and universities.
For further information on these and other gift aid programs available to Colorado college students, visit the College In Colorado website.
Scholarships
Application
Career
Creative
Minority
More
Fellowships
Regional