Snag a Student Scholarship from Connecticut
Scholarships and grants may be much closer than you think. Student residents of Connecticut have only to look to the Board of Regents for Higher Education to find potential gold mines of college cash. Opportunities lurk in general tuition awards, career-specific incentives, and even in scholarships for dependents of public servants and veterans. The Board of Regents site is a good resource to check back in with from time to time as the organization is continually evolving. But first, have a look at these terrific options for Connecticut students.
General Scholarships
The Capitol Scholarships program gives academically talented but financially disadvantaged students a leg-up with college funding. Emphasis is on financial need in this program. Eligible students may be enrolling in a two or four-year college (public or private) within the state. They must also be among the top 20% of their graduating high school class. Awards are from $500 to $3,000.
Aid for Public College Students is a scholarship program that offers CT students enrolling in a public college or university the option to apply for additional free aid should they need it. When federal loans fail to fund your tuition you may qualify for the remainder of your tuition as an award.
Independent College Student Grant Program, as the name suggests, is designed for students pursuing a college degree in an independent college or university. Given the right amount of financial need you could qualify for up to $8,341 annually to help defray the costs of these expensive tuitions.
The College Access Grant is an ambitious program that joins federal, state and private funding sources together so that the maximum benefit can be afforded to prospective students who are living at or below the poverty level.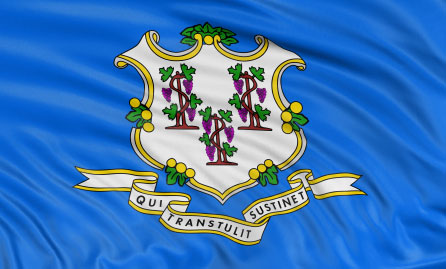 Career-Specific Awards
Most state governments struggle with trying to get and keep teachers and nurses, especially. Connecticut is no different. Many schools face serious problems recruiting teachers, especially in urban and rural areas where they then become high-need. Others face difficulties finding teachers trained and prepared to teach high need subjects like science and math, sometimes special education and foreign language. The good news is that Connecticut and other states are offering financial aid to help lure students into these fields.
Minority Teacher Incentive Grant aims to attract more minorities to teaching. $5,000 in free grant money may be used to offset the costs of tuition, and awards are renewable for 2 years. This program can also convert to a loan repayment.
Another career-specific scholarship for broadcasting students is the CBA Scholarship Awards. These scholarships are for Connecticut residents pursuing communications, marketing, electronics or engineering degrees either in-state or out of state.
If you're pursing a degree in travel and tourism the Tourism Cares organization offers up to $100,000 in scholarship monies every year. And there's even a specific award for Connecticut residents, too. To be eligible applicant must be a permanent CT resident attending full or part-time in a four-year accredited college for hospitality and/or tourism. This award applies to Juniors with a minimum of 60 credit hours and a minimum 3.0 GPA.
When pursuing funding assistance don't forget to look at opportunities on a number of levels such as federal, state, private organizations, career-based, and based on your specific financial circumstances, too. Of course the college of your choosing will most likely also have specific scholarships available so don't hesitate to see if you're eligible for more than one award because every bit helps.
To find out more about the current scholarship and grant programs available through the Board of Regents for Higher Education (formerly known as the CT Department of Higher Education) check out their website. Funding for any of these programs may vary based on state budgets. You must also complete and file the FAFSA to be considered for any of these programs.