Georgia College Students: Your Home State Grants and Scholarships
The State of Georgia sponsors a flagship gift aid package called the HOPE Scholarship and Grant program. HOPE, which stands for "Helping Outstanding Students Educationally," has given out, on average, over $331,000,000 per year since its inception in 1993, which is very generous indeed.  The HOPE program supports thousands of Georgia students annually, thanks to the funds earned through the Georgia State Lottery games and earmarked for education in the state.
Many states have established lottery games, often with the intent to fill coffers for education. Since those good intentions are frequently derailed by budget crises, the continuing success of Georgia's HOPE program is a model for the country and a testament to Georgia's strong commitment to higher education.
The program is designed to provide assistance to students of all kinds. Although HOPE focuses on those in public and private high schools who maintain high GPAs, alternative students can also find a path in the family of HOPE awards.  For example, home study students, ineligible high school graduates, and GED recipients who score in at least the 85th percentile on the SAT or ACT are also eligible for HOPE.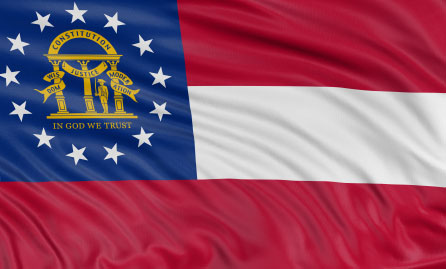 Types of HOPE Program Aid
Hope Scholarships are based on academic merit, meaning students attending a public or private Georgia high school must maintain a specific GPA and complete a certain set of courses to qualify. Candidates must complete a detailed college prep curriculum during high school and graduate with a 3.0 GPA (first-tier requirement) to receive HOPE Scholarship funds.
Other Georgia Scholarships
Georgia has several scholarships oriented toward students with military interests or connections. The Georgia HERO Scholarship program awards $2,000 to eligible dependents of Georgia's National Guard as well as active members and reservists. Use the funds to study at any of Georgia's colleges or universities.
The Georgia Military College State Service Scholarship, awarded to high-achieving students, covers two years at Georgia Military College.  Similarly, the North GA College & State University Military Scholarship covers four years at North GA College & State University.
The Zell Miller Scholarship Program is merit-based and pays full tuition at the state of Georgia's universities and technical colleges.
The Charles McDaniel Teacher Scholarship program awards a small number of scholarships to top students in a teacher education degree program, with amounts dependent upon available funding. Eligible candidates must have a 3.25 GPA to be considered, must have attended a Georgia public high school and must be enrolled in a public college or university in-state.
Other Georgia Grants
The Georgia Tuition Equalization Grant provides aid to eligible students enrolled at one of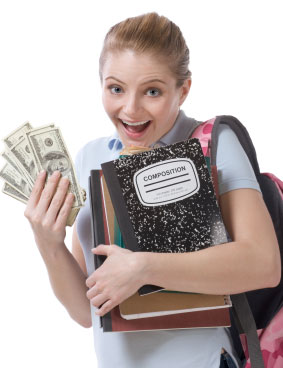 Georgia's private colleges or universities. Each year, the state legislature sets award amounts for the next year.
For dependents of public employees, the State of Georgia funds two types of grants. The Law Enforcement Personnel Dependents Grant and the Georgia Public Safety Memorial Grant extend awards between $2,000 and full tuition (public college/university) for eligible student dependents.
For ROTC students, there are the North GA College & State University ROTC Grant and the North GA College & State University ROTC Grant for Future Officer.
Accel Dual Enrollment Program
The Accel program rewards motivated high school students interested in dual enrollment. They spend part of their time finishing up high school courses, while they enroll part-time in a state college or university and begin working toward their degrees. Like the TEG, the amount of this award is set annually by the state legislature.
Don't Forget...
The state legislature is continually fine-tuning requirements, opportunities and disbursements for many of these programs, so it's important to keep checking with the GAcollege411 website belonging to the Georgia Student Finance Commission (GSFC) to make sure your information is up to date.  GAcollege411 is an excellent place to find full details on any of the available Georgia scholarships or grants.
Important Note: You MUST complete and file the FAFSA as a first step to qualifying for any of these state-funded programs. GSFC has compiled a very helpful set of guidelines that will walk you through the process in a clear and painless manner.
Scholarships
Application
Career
Creative
Minority
More
Fellowships
Regional