Get the Latest State of Hawaii Scholarship and Grant Information
It can be a challenge to track down sources for scholarship and grant money, but Hawaiians have a number of resources available. Here's a short guide to Hawaii's best scholarship resources, to give you a place to get started.
University and College Scholarships for State Students
Outside of state funding, your college or university can also be a great source for scholarships. Institutions keep scholarship and grant money flowing in from outside resources, which is distributed to students who need assistance.
The University of Hawaii, for example, provides generous financial support to many of its students, based on their needs and income level.
Check directly with the office of financial aid at your institution, and they will provide you with information on scholarships and grants. Also, contact the department in which you'd like to declare a major. Each department will have a list of privately endowed scholarships intended for students who fit the requirements.
Hawaii Community Foundation Scholarships
Use the Hawaii Community Foundation as a key part of your scholarship search. This not-for-profit organization helps generate valuable free college funds for Hawaiian students thanks to the generous support of state individuals and businesses. The HCF maintains a database of hundreds of scholarships, all of varying sizes and criteria. There really is something for everyone!
Other Hawaii Scholarship and Grant Programs
Scholarships are awarded based on merit, either through commendable academic performance, special talents, or other specified criteria. Below is a list of scholarships that are targeted to Hawaiians, to help you get started. There are also many national level scholarships that can be pursued.
The Hawaiian Homes Commission Scholarships are designed to provide incentive and financial support to Native Hawaiian students interested in pursuing education at a two- or four-year college or university in the state. Eligible applicants may be either undergraduate or graduate students and have a minimum 2.0 or 3.0 GPA, respectively. This program is administered by the Department of Hawaiian Homelands.
The Vocational Education Scholarship Program, sponsored by the Hawaii Community Foundation, is open to state resident students pursuing a vocational or community college degree program at one of the state community colleges. Scholarships are $500 each semester and are renewable.
For more information on the above sources, visit the Hawaii Community Foundation or the Department of Hawaiian Homelands.
Some of these scholarships are offered by charitable businesses, while others are the gifts of government or community organizations. Many different types of agencies offer scholarships, so don't limit the scope of your search.
Many successful scholarship searches can begin at the website of the university or college that you hope to attend. Here is an example of a plentiful, current list of funding opportunities offered by the Kapi'olani Community College, a campus of the University of Hawaii.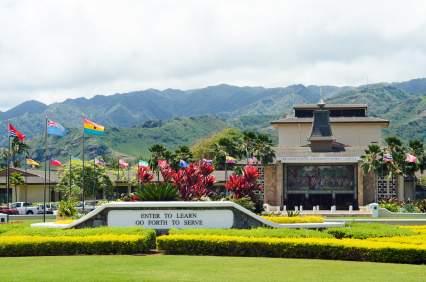 Grants, which are sometimes lumped into the category of scholarships, are different from scholarships in that they are based on financial need. The Federal Pell Grant is a popular example of this type of funding.
Grant amounts and eligibility are based on several factors, such as the estimated family contribution (EFC), the cost of attendance, and the student's enrollment status (either part- or full-time).
Grants can still be found through many of the same resources as scholarships, however, and the government is especially likely to offer grants.
For more information on the above sources, visit the Hawaii Community Foundation or the Department of Hawaiian Homelands.
There really is something for everyone. Don't let a perceived lack of funding get in the way of your college dreams and goals!
Scholarships
Application
Career
Creative
Minority
More
Fellowships
Regional