College Grants and Scholarships in Indiana
If you're a resident of Indiana and thinking about college, the free aid programs are representative of the diversity of students living in the state. In addition to state funded opportunities there are also plenty of scholarship opportunities within each college, and often for a wide range of degree choices. Scholarships can also be awarded based on extracurricular interests such as sports and some also take into account your specific financial need and life circumstances.
No matter what avenue you pursue for financial assistance your first step should be to fill out the Free Application for Federal Student Aid (FAFSA). This form is required for numerous scholarship programs, especially the need-based awards. In some cases the FAFSA is the only document accepted and it also helps to keep all of your information in one place for additional lenders to use as a reference. Once you've got the FAFSA filed then you can pursue any awards programs you feel you will qualify for. To get you started have a look at the following.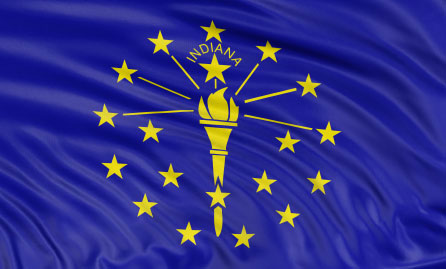 Indiana's Free Gift Aid Programs
The Twenty-First Century's Scholar Program is quite possibly the state's flagship gift aid program. Thousands of Indiana students qualify based on family income and dedication to academic success. You don't have to come from an impoverished background or be a whiz kid to qualify—you must come from modest means and have the motivation to succeed in high school and earn a college degree. Full-tuition awards go to qualifying students attending state public colleges and universities. Partial tuition scholarships may be awarded to qualifying students enrolling in private Indiana colleges. Note to parents: This program can be enrolled in for children as young as 7th and 8th grade so be sure to look into this opportunity sooner rather than later. And in addition to financial support this program may also offer mentoring, tutoring opportunities, as well as a part-time job down the road.
The Frank O'Bannon Grant (formerly the Indiana Higher Education Grant) is a state-funded program providing varying levels of funding for many students. The FAFSA is the application and the IN state government awards money to qualified financially-needy students. Candidates must be Indiana residents who are undergraduates enrolled in a full-time first degree program in the state. Funds vary based on academic year.
The Hoosier Scholar Award is a tidy little $500 non-renewable award for eligible Indiana high school seniors heading into their first year f college. Use this merit-based prize to help shave the edge off tuition, buy a computer, textbooks, or another educational expense. To be considered the applicant must be an Indiana resident planning to attend an accredited Indiana college full-time. Applicant must also be in the top 20% of his/her high school graduating class. As with most state-funded programs this one may or may not be available on any given year so be sure to check in on the status from time to time.
For students seeking only part-time college enrollment the outlook for scholarships and grants was once bleak. Here's where the State of Indiana outdoes many others in providing for a diverse array of students. The Part-Time Grant Program aims to provide much-needed assistance to students trying to earn a college degree or certificate in a part-time program. Many students can't attend full-time; many have financial disadvantages and even the responsibility of families and jobs that might otherwise put a college education at risk. The Part-Time Grant addresses this issue with awards that are based on information provided in your FAFSA.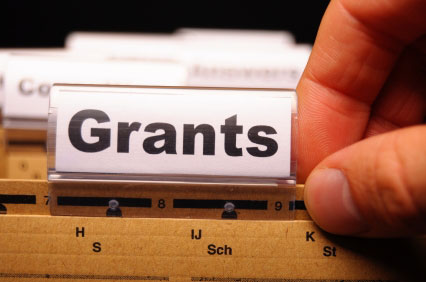 The Mitch Daniels Early Graduation Scholarship is a generous award given to qualifying students that graduate from high school a full year early. This $4,000 gift is applied to tuition and then the remainder can go toward the student directly.
The state's Nursing Scholarship offers assistance to full and part-time students pursuing a degree in Nursing. This particular field is bankrupt of good nurses and as such state governments across the nation have launched similar campaigns to ramp up recruitment and retention of good employees. The scholarship maximum is $5,000 annually and comes with a 2-year-service agreement to work in Indiana after graduation.
The Child of Veteran & Public Safety Officer Supplemental Grant Program offers various scholarship amounts to children of disable Indiana veterans and some dependents of active members who were killed in the National Guard. This program also seeks to assist some undergraduate and graduate students whose worked in Public Safety and was killed in the line of duty. Again, file your FAFSA in order to look into eligibility.
As extensive as this information is there are even more financial aid programs being offered directly through the college you plan to attend. Since the cost of higher education is so cost prohibitive you really want to look into every resource possible. But as you can see, Indiana works to take care of its own and to encourage you to further your education closer to home.
For additional details on Indiana scholarships and grants or for current fund availability visit the State Student Assistance Commission of Indiana website.