Free College Money in Iowa
Most state governments provide some level of financial aid for their resident students struggling to pay the mounting costs of a college tuition. Iowa state students will find that they have access to some of the best scholarship and grant programs in the country. The Iowa College Student Aid Commission administers a large number of lucrative scholarships, grants and loans designed to help resident students find the necessary money to pay for college. In addition, they also act as a conduit for many of the Federal student aid programs, such as the Pell Grant, TEACH Grant and the Supplemental Educational Opportunity Grant.
Some of the current types of awards being offered to students through the Iowa Student Aid Commission include:
Scholarships weighted by academic focus or performance
Grants awarded to undergraduate students with financial need seeking enrollment at public schools, community colleges, and private schools
Grants based on need for students attending vocational or technical schools.
Grants for military personnel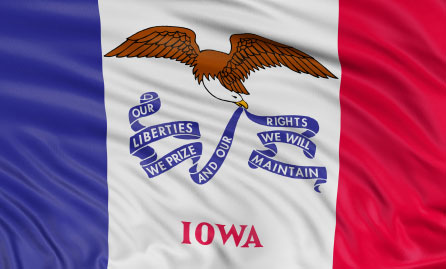 Iowa's Gift Aid Programs
The Iowa College Student Aid Commission administers a wide range of scholarship and grant programs for it's resident student population. These gift aid programs supply free money to deserving students struggling to meet rising tuition costs.
Some of the more notable examples of the excellent forms of financial aid offered to students by the Iowa state government include:
Resident students of the state of Iowa have access to a large selection of financial aid programs designed to help them achieve their college goals. In addition to the above scholarship and grant programs, Iowans can also take advantage of substantial loan forgiveness programs and student loan opportunities. The Iowa College Student Aid Commission offers a host of programs designed to encourage and support the educational dreams of it's resident students.
Scholarships
Application
Career
Creative
Minority
More
Fellowships
Regional