Grants and Scholarships in Kentucky
The State of Kentucky has several scholarships and grants that are available to its residents who are interested in furthering their education. We will discuss each of these opportunities for financial aid in detail.
Teacher Scholarship
The Kentucky Teacher Scholarship Program is available to qualified students interested in pursuing a teaching certification at Kentucky education institutions that participate in the program. All interested applicants must be full-time students who are residents of Kentucky. If the student is in the last term of a teacher certification program he or she may be enrolled part-time in order to complete the program.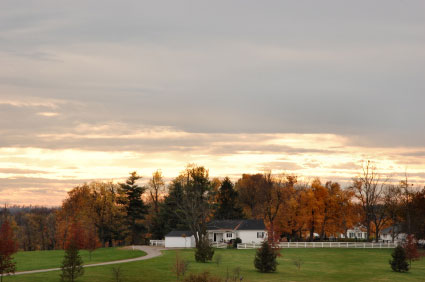 The Teacher Scholarship is awarded to applicants in financial need and who have maintained the grade point average (GPA) requirements of their institution. Scholarships in the amount of $2,500 per semester and $1,250 for summer classes are awarded to juniors, seniors, graduate, and post baccalaureate students as funds are available. Scholarships of $625 for each semester and $325 for summer are awarded to freshmen and sophomores.
If a scholarship recipient does not finish their institution's teaching program the scholarship converts to a loan and must be repaid with 6% interest.
Residents interested in obtaining funds from this scholarship must do the following:
Complete a Free Application Federal Student Aid (FAFSA) to determine financial need.

Register for a Zip Access Account.

Complete a Teacher Scholarship application.
The 2010-2010 application is available between January 1, 2010 and May 3, 2010. The college must verify the student is enrolled in a teacher's certification program.
Kentucky Educational Excellence Scholarship
The Kentucky Educational Excellence Scholarship (KEES) was allocated to Kentucky high school graduates, GED recipients, and home school students in 1998. This scholarship is funded by the Kentucky Lottery. Hard-working students with at least a 2.5 GPA can earn funding to continue their education at Kentucky colleges or technical schools. The better the grade point average the more funding a student is eligible to receive. GED and home school students determine their scholarship awards by their ACT scores.
The funds are sent automatically to the education institution when the institution informs the Kentucky Higher Education Assistant Authority (KHEAA) the student has started attending classes.
The Nursing Incentive Scholarship Fund
The Nursing Incentive Scholarship (NISF) is available to eligible Kentucky residents who are enrolled in RN, LPN, or graduate nursing certificate programs in Kentucky higher education institutions.
If the nursing program is not completed by the time limit specified the scholarship must be repaid with accrued interest. Additionally, any recipient of the NISF must complete one year of employment for each year of funding.
The application period is January 1 – June 1 each year.
Anthony Munoz Scholarships
The Anthony Munoz Scholarship is made available to undergraduate students in the tri-state region of Kentucky, Ohio, and Indiana. Students may pursue general studies in order to be eligible. Students may attend a college, university, or technical school. The scholarships are available to graduating high school seniors who have a GPA of 2.0 or more or to GED graduates no more than 23 years old. Students can be of any socio-economic status and of any race.
Prospective recipients will need to complete a FAFSA and receive a Financial Aid Award Letter from their chosen college. Application deadline is April 30.
Early Childhood Development Scholarships
Kentucky residents who are undergraduates in an early childhood program at a participating Kentucky college or technical school are eligible for this scholarship. The student cannot carry more than 9 credit hours per term and must maintain a satisfactory GPA. The student must also work at least 20 hours per week in an early childhood facility.
Students are awarded $1,800 per year. A FAFSA must be completed as well as a scholarship application.
Kentucky Tuition Grants
The Kentucky Tuition Grants are awarded to students to help offset the high tuition costs of independent colleges that are recognized by regional accrediting associations recognized by the US Department of Education. Recipients must be Kentucky residents who are pursuing an associate or bachelor's degree with no outstanding balances due to KHEAA. Grants range from $2000 to $3000 per academic year. A FAFSA is necessary to determine eligibility.
More research into Kentucky scholarships and grants will produce other funds for Kentucky residents.
Scholarships
Application
Career
Creative
Minority
More
Fellowships
Regional