Free College Scholarships for Maine Students
The State of Maine maintains a nice stable of locally funded scholarships and grants that are tailored to meet a variety of specific student needs. Like other state governments the goal is to get as many students as possible into college and keep that talent in-state after graduation, if possible.
The Finance Authority of Maine (http://www.famemaine.com/) (FAME) administers and manages these programs. Granted you'll want to look into a wide range of resources such as with the college you plan on attending and for scholarships given for your specific degree, but FAME is a terrific starting point.
The State of Maine Grant Program is a need-based award open to a wide range of undergraduate students. You must prove financial need by filing the FAFSA and you must be a Maine resident. The grant money may be spent at other New England colleges and universities, though awards will be less. Recipients enrolling at school within Maine can expect to receive between $625 and $1,250 annually. Awards are renewable, but not automatic. Study outside the state and you can qualify for up to $1,000 annually.
Career-Specific Scholarships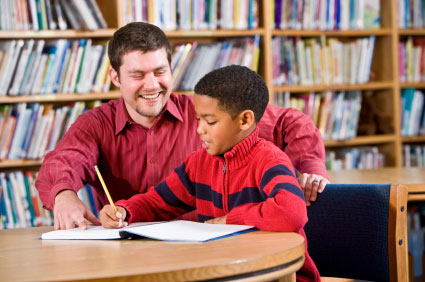 The Educators for Maine Program seeks to provide incentive to students interested in pursuing teacher education, childcare, and speech pathology degrees. Both undergraduates and graduate students will be considered for eligibility. This is a scholarship for service program, where eligible students receive a certain annual award to apply towards tuition, and in return the recipient must commit to a certain term of service. Annual awards range from $2,000 to $3,000. Students may choose two repayment options: each year of scholarship money in exchange for a year working as a teacher, speech pathologist or in child care; or a year of service in a critical need teaching area in exchange for 2 years of scholarship funding.
Doctors for Maine's Future Scholarship aims to provide financial incentive of up to 50% of the cost of tuition to Maine medical students interested in studying within the state. Scholarships are awarded by the individual schools participating and vary based on candidate criteria. Scholarships are renewable annually and funds are normally disbursed twice per year.
The Maine Health Professions Loan/Forgiveness program also seeks to recruit med students, as well as dental students, veterinary students, and optometry students. Candidates in post-graduate studies may apply for consideration. Recipients may opt to work at a medically under-served facility within the state for loan forgiveness or repayment.
When the Brunswick Naval Air Station was axed the fear was that hundreds of local employees would suddenly be out of work. Due to this impending action the Brunswick Naval Air Station Scholarship was designed to help offset the loss. Scholarships are designed to provide critical financial stimulus assistance to residents interested in pursuing any form of higher education, from certificate to grad work. Scholarship awards are $1,000.
For additional scholarships and details on those summarized above visit the FAME website.
Additional Scholarships
While FAME is one of the preeminent funding resources Maine residents have additional options when looking for college funds:
The CMP Group Scholarship Fund offers $1000 to $10000 to 3 freshmen undergraduate students who are Maine residents and dependents of CMP Group employees.
The Dirigo Machine Tool Scholarship gives up to $2400 each year to a varied number of freshmen or sophomore community college students majoring in precision manufacturing.
Many colleges offer awards through the Early College Program, and the University of Maine is one such participant. These awards are up to $2000 and given each year to 200 freshmen community college students.
The Joel Abromson Memorial Foundation awards $500 to $1000 each year to 2 freshmen undergraduate students who are Maine residents.
Lest We Forget POW/MIA/KIA Scholarship gives up to $1000 in awards each year to 3-6 undergraduate students who are veterans (or dependents of veterans) attending college in Maine.
Maine Masonic Aid for Continuing Education is a $1000 award given each year to 12 undergraduate students who are Maine residents.
The Maine Scholarship awards up to $1000 each year to freshmen undergraduate students attending a Maine college.
The Maine State Society Foundation Scholarship gives $1000 to $2500 each year to 5-10 undergraduate students attending a Maine college.
The Senator George J. Mitchell Scholarship Research Institute Scholarships offer $2500 to $6000 each year to up to 30 freshmen undergraduate students who are Maine residents.
The TD Banknorth Promise Scholarship offers $2500 each year to 10 freshmen undergraduate students attending a Maine college.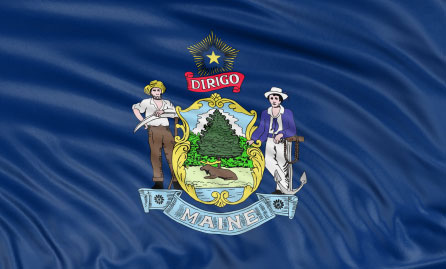 Additional Resources
In addition to career-specific scholarships students can also find funding based on financial need as well as many other deciding factors. Many Maine colleges offer assistance to everyone from moms returning to school to health care graduates willing to work in high need locales. Maine also offers tuition waiver programs for disadvantaged dependents of those lost in Law Enforcement and Public Safety duty, as well as students who have been in the state foster care system.

Former military personnel who were involved with the conflicts in Afghanistan and Iraq who plan to attend one of the schools in Maine's Community College System may be eligible for the Boulous Family Scholarship. Eligible individuals are Maine residents and can receive awards of about $2300.
As with any state-funded programs these awards can be subject to current legislation and the state of the local economy. The key is to be diligent in your research and look at funding assistance from a number of different angles. In fact you may find that you're eligible for more than one scholarship, which will greatly assist you as you continue your education. Good searching and good luck!
Scholarships
Application
Career
Creative
Minority
More
Fellowships
Regional