State-Funded Scholarship Money in Maryland
The Maryland Higher Education Commission has millions of dollars earmarked annually for college bound state students. You can find a huge variety of merit and need-based awards, all intended to provide some assistance for almost everyone.
General Merit and Need-Based Scholarships and Grants in MD
Guaranteed Access Grants and the Educational Access Grants are both components of the popular and easily accessible Howard Rawlings Grant program. Both provide critical financial aid that you don't need to pay back. Eligible students must prove a certain level of financial need based on Expected Family Contribution, as well as maintain an average GPA.
Graduate and Professional Scholarship Program aims to support the ongoing education of financially needy grad students pursuing a certain number of majors: Veterinary, Law, Medicine, Dentistry, Nursing, Pharmacy, and Social Work, are all viable career pathways for this funding. Scholarships are $1,000 annually, renewable for up to 5 years.
The Senatorial and Delegate Scholarships are funded by specific legislative bodies and available to students with financial need as well as adequate GPA. Scholarship awards range between $400 and $9,000 annually depending upon various factors.
The Distinguished Scholar and Distinguished Scholar Community College Transfer Grants are available to academically talented and outstanding students – those seniors in high school, and those with two years of community college under their belts enrolling in a transfer Bachelors program. Awards are $3,000 for each academic year of eligibility.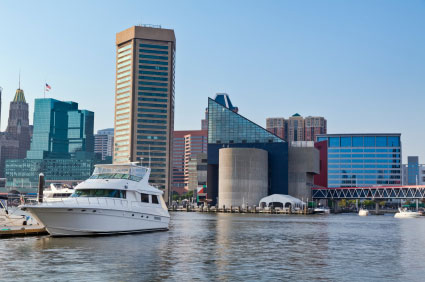 Career-Specific Scholarships, Loans, and Grants in Maryland
Nurses and teachers are most commonly the targets of incentive scholarships, but Maryland pushes funding a bit further and helps a variety of students heading into specialized public service careers.
For nursing students you'll find the following programs:
Graduate Nursing Faculty Scholarship and Living Expenses Grant is a massive financial windfall for eligible student Nurse Educators. Besides financial need and academic merit, students must also be sponsored for this award by a Maryland Nursing school. Scholarship dollars may be up to $13,000 annually and the living expenses grant a maximum of $25,000 annually. This is a scholarship for service agreement and recipients must be willing to work as a nurse educator or faculty member in Maryland.
Out of state RN students may apply for the Tuition Reduction Grant – you pay in-state tuition for your nursing program, saving potentially thousands of dollars—but you must commit to working within a medical facility in MD following graduation.
At Maryland General Hospital, there's a Scholarship and Internship Program for RN students and college grads. They also have a Student Nurse Loan Program, through which nursing students can receive up to $5,000.00 per year to complete the junior and senior years (up to $10,000.00 total). Upon graduation, the student is obligated to work full-time for one year as a Registered Nurse at Maryland General Hospital for each year of tuition paid by Maryland General Hospital.
Other Allied health care students may utilize the following free aid awards to help defray education costs:
Optometry Tuition Reduction
Dental-Care Loan Assistance Program
Primary Care Loan Assistance Program
For teachers, there is also a special program called Teach Maryland, which is offered as a way to recruit and retain quality teachers for Maryland classrooms.
Stipends up to $2,000 a year are available, provided that the teacher has earned certification from the National Board for Professional Teaching Standards (NBPTS) and they teach in a school that has been designated as a "comprehensive need" school.
Tuition tax credits are also available for Maryland teachers.
Up to $6,000 dollars in scholarships are also available.
More information on the stipend amounts and other programs can be found here.
All these programs seek to lessen current tuition or student loan payments, provided that eligible candidates are willing to commit to a term of service within the state.
Other Programs
The Charles Riley Fire and Emergency Medical Services Tuition Reimbursement Program is available to current fire and EMS staff who are enrolling in degree programs in either fire technology or emergency medical technology. Qualified students will be reimbursed in full for tuition. There is a service obligation.
You'll find a number of veterans and foster care student support programs as well when you visit the Maryland Higher Education Commission website.
Scholarships
Application
Career
Creative
Minority
More
Fellowships
Regional