Explore Massachusetts' State-Funded College Aid
The Massachusetts' Department of Higher Education offers a large number of grant and scholarship programs designed to make college more accessible to their resident student body. They are a partner with the American Association of Colleges and Universities in the national LEAP initiative, and are dedicated to helping as many students as possible obtain the financial assistance necessary to realize their college goal.
Massachusetts' roster of grants and scholarships are primarily need-based, though a portion of the available scholarships are decided on academic merit. Students interested in taking advantage of any of the state's education financial aid programs will need to have filed the Free Application for Federal Student Aid, or FAFSA, before applying for these lucrative grants and scholarships currently being offered by the state of Massachusetts.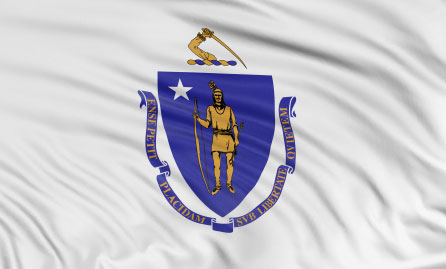 Massachsetts Scholarship and Grants List
The Massachusetts' state government realizes the need for, and the benefits of, higher education for it's resident population. Successful college and university graduates help to build stronger communities and more vital economies. To help make post-secondary education more affordable and accessible to all Massachusetts' residents, the state government has implemented a number of grant and scholarship programs devoted to helping students find the much needed funds to offset the costs of their college tuition. A short overview of a few of the more notable financial aid programs offered by the state of Massachusetts will give you an idea of what is available to resident students struggling to pay for college.
The Massachusetts Cash Grant is a popular program directed at the needs of low-income students. Eligible candidates must be motivated to pursue a college education at a Massachusetts college or university, must be U.S. Citizens and must demonstrate the requisite level of financial need. Application for this program is made through your campus financial aid office, and award amounts vary according to need.
The MassGrant is the state flagship program. Funds are meted out to financially disadvantaged students interested in pursuing an undergraduate degree at a private or public college, university or approved nursing school within the state. Awards are granted according to financial need, and academic achievement. Participating students must be enrolled full-time to continue receiving benefits.
The Massachusetts Part-Time Grant provides financial aid to students who have demonstrated the reuisite level of financial need, and are enrolled part-time in a participating Massachusetts college or university. Awards may vary depending on the student's needs, and the type of college or vocational school they are attending.
A small battery of merit-based scholarships are also maintained by the state. These award scholastic excellence, and provide much needed funds for students pursuing degrees at one of Massachusetts' colleges or universities. The most notable and rewarding scholarships offered by the Massachusetts' Department of Higher Education include:
The Paul Tsongas Scholarship. Technically a tuition waiver, this scholarship is strictly merit-based and eligible students must have graduated high school with at least a 3.75 GPA. The Tsongas Scholarship provides full tuition coverage for up to four years at one of Massachusetts' 9 state colleges. Recipients must maintain a minimum 3.3 GPA to retain the scholarship.
The John and Abigail Adams Scholarship is awarded to students with advanced scores in English Language Arts or Mathematics as demonstrated on the grade 10 MCAS tests. Recipients receive a full tuition waiver at a state supported college, and must maintain a minimum 3.0 GPA for benefits to continue.
The Agnes M. Lindsay Scholarship is a need-based scholarship designed to help financially disadvantaged students from a Massachusetts' "rural" area. Awards vary depending on financial need, and chosen institution.
Career-Based Scholarships and Grants
The Massachusetts' Department of Higher Education also provide career specific scholarship programs designed to help working students increase their education and find advancement in their careers. For example:
The Early Childhood Educators Scholarship provides scholarship funds to early childhood educators that would like to return to school to pursue their graduate studies in this field.
The Massachusetts' Math and Science Teachers Scholarship Program provides award money to resident teachers who are continuing their education by pursuing advanced degrees Mathematics and Science. Award amounts vary from 75% to 100% of tuition costs.
The Educational Rewards Grant Program provides financial aid to low income workers who wish to return to school to complete an education that will help them transition into high demand or critical need occupations. Eligible applicants must demonstrate and income that is below the current perceived poverty line, and must be enrolled in a full or part time course of studies at an accredited university or vocational school within the commonwealth of Massachusetts.
This is just the tip of the proverbial iceberg when it comes to what Massachusetts has in store for it's students. Further grant and scholarship programs are available, as well as an extensive program of tuition waivers and student loans. Massachusetts has much to offer their resident students who are looking for the funds to help pay for a college education.
Scholarships
Application
Career
Creative
Minority
More
Fellowships
Regional