Explore Michigan Student Gift Aid Programs
Michigan's Office of Scholarships and Grants is your go-to source for state-funded and administered college gift aid.
Gift aid is money, in the form of scholarships and grants that are awarded to students based on a variety of criteria, including merit and need.
Federal student loans are also available to nearly every American student, but in many cases these funds fall short of paying for the true cost of a college education.
To bridge these financial gaps and help make college a reality for more people, state governments provide numerous gift aid programs for eligible students.
Michigan provides scholarship and grant programs based on general requirements, area of study, and career-specific criteria, as well as for public service dependents.
The first requirement for applying or qualifying for these scholarships is, as always, filling out the FAFSA. Don't disregard this form, even if it seems like a hassle to fill it out. It can help you qualify for thousands, even tens of thousands, of dollars in financial aid.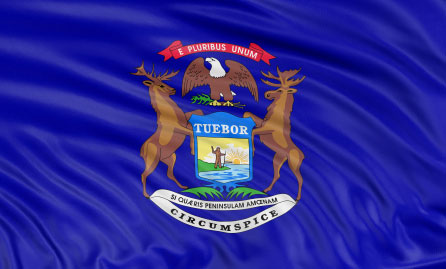 General Scholarships and Grants for MI Students
Many state student residents have the opportunity to qualify for aid through state-funded general scholarships and grants, based on either financial need or a particular academic metric.
Students applying for these programs should expect to provide proof of their eligibility in these categories.
The Michigan Promise Scholarship is one of your very best chances to get free college money from your state government. This program awards up to $4,000 to high school students who've successfully passed the Michigan Merit Examination (MME). The funds are earmarked for thousands of students and may be used to help you pay for your first and second years of post-secondary education—college, technical school, community college, etc.
Adult Part-Time Grant provides gift aid to eligible "adult" students returning to school or beginning their first college degree. Eligible candidates must have acquired their GED or graduated high school at least two years prior, and must demonstrate significant financial need.
Michigan Tuition Grant program is designed to provide up to $2,100 annually to students attending a degree-granting institution who have significant financial need for these funds.
Michigan Opportunity Grant is available to undergrads with financial need for college funds. Annual maximum disbursements vary based on current state funding.
Gear UP! Scholarships are available to academically-motivated but financially-disadvantaged students in a few urban Michigan high schools.
Michigan is frequently starting new programs to allow their citizens the maximum chance at college success. Each year the details vary, but more information can be found at the Michigan Office of Financial Aid website. Here are some of the new programs, among several available:
Michigan Education Savings Program
Michigan Students First
Michigan Engineering Incentive
Michigan Advantage Consolidation Loan
MI-LOAN Program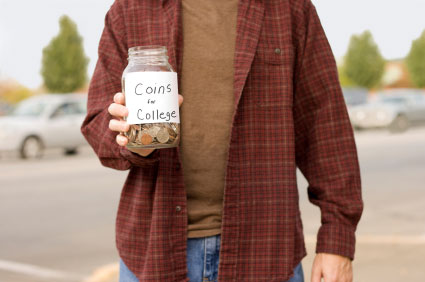 State of Michigan Career-Specific Student Funds
Nurses and teachers are especially in high demand. Many state governments are experiencing growing shortages, so they often provide big incentive programs for students:
Michigan student nurses may find rich financial rewards through the Michigan Nurse Scholarship Program. This is a scholarship for service agreement. If you attend a Michigan nursing school –vocational, community college, or college or university – and graduate with any level of nursing degree, you may qualify for up to $4,000 annually in tuition money. Funds are awarded through your school's financial aid office.
Veteran and Dependent Funds
In many cases, the dependents of public service employees and veterans may receive significant scholarship and grant money from state governments.
The Children of Veterans Tuition Grant seeks to provide financial assistance to dependent students of military veterans. Eligible candidates must have had a father or mother who served in the military and who was killed in action, completely disabled while serving, or has been listed as MIA. Eligible students may receive various financial awards based on enrollment.
For current scholarship and grant information, as well as available state programs for which you might qualify, visit the State of Michigan Paying for College website.
Scholarships
Application
Career
Creative
Minority
More
Fellowships
Regional