Minnesota Scholarship Programs
If you're a student resident of Minnesota and looking for financial aid for college, you must learn more about the scholarships and grants provided for you by your own state government.
The Minnesota Office of Higher Education is full of valuable information on state-funded scholarships, a sampling of which you will find listed below.
Before we get into the details of scholarship available, you should remember that filing the FAFSA is always the first step toward obtaining scholarship funding.
As you begin filing the FAFSA, keep these simple considerations in mind:
Check deadlines for the colleges and universities you're applying to, as well as the official FAFSA deadline. Sometimes these two deadlines are different, so you must be careful to finish your FAFSA before the earliest of the two deadlines.
You will also need income and tax information for your immediate household, and possibly your parents' information, before you begin the process.
After you've collected your information, visit the FAFSA website, and follow their detailed instructions.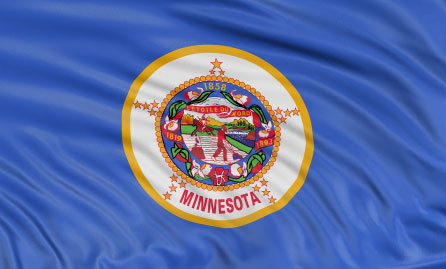 Professional Placement Programs
Although many of these funds don't require repayment, some of them include contractual service agreements through a professional placement program.
Although a service agreement can sound like a downside to these programs at first, it's important to realize that you might also be guaranteed a job position, which is a great opportunity in today's job market.
Consider these programs whenever you find they're being offered for degrees in the program you're studying in.
Health Care Practitioner Opportunities
Student nurses, doctors, and other health care practitioners will find sources for loan repayment and forgiveness through the Office of Health and Primary Care.
Professionals in these career fields are in constant demand, so the money available as incentive to keep nurses and doctors practicing within the state system is abundant.
Other Opportunities for Professional Placement Programs
State also often target social workers for career-specific scholarships, and in government work, having facility in a second language is a huge asset.
Consider studying Spanish or another foreign language to enhance your eligibility for these types of programs.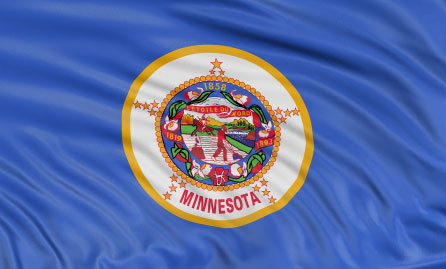 University Scholarships
Check with your university, or the university you're planning on attending, to find out about scholarship opportunities available through their financial aid department. Also, check with the department you'll be studying in, such as the business, art, music, or English department. The departments in each school will typically have separate programs that provide financial support for students, particularly as part of an assistantship or for students pursuing graduate degrees.
Each school offers individual and unique scholarship opportunities. The University of Minnesota, for example, offers the U Promise Scholarship, which is guaranteed for eligible students at any of their five campuses, with no extra application process beyond the FAFSA.
For freshmen, awards range from $500 - $3500 each year for four years.
For transfer students, awards range from $500 - $1500 each year for two years.
General Tuition Scholarships and Grants
Minnesota sponsors the following scholarships for students.The Minnesota Academic Excellence Scholarshipprovides full- and partial-tuition scholarships to academically motivated high school seniors enrolling in a Minnesota college or university. Criteria include:

Candidates for this award must attend college directly following high school graduation, and must be pursuing a degree in a select number of majors (English/Creative Writing, Math, Science, Foreign Language, Social Science).
The Robert C. Byrd Honors Scholarship is intended to reward talented high school students.
Candidates are chosen from high schools around the state based on state tests and academic record.
Awards are $1,500 and renewable for up to 4 years.
Minnesota Achieve Scholarships are designed to increase student participation in college. The mission of this program is to offer monetary incentive to students who might otherwise let their grades slide and potentially miss their opportunity for a college education.
Students that apply themselves to what the state calls "rigorous" college prep coursework in high school, outlined in the terms of this scholarship, are eligible to receive cash scholarships.
The Minnesota State Grant program is based almost solely on the financial need of students and families.
After considering the type of state college or university to which the applicant is enrolling, Expected Family Contribution (as determined by the FAFSA), and the cost of institutional attendance, the state offers up to $9,000 annual grant money for an eligible student to go to a private college in the state.
Recipients must be enrolled at least half-time and must attend school in-state.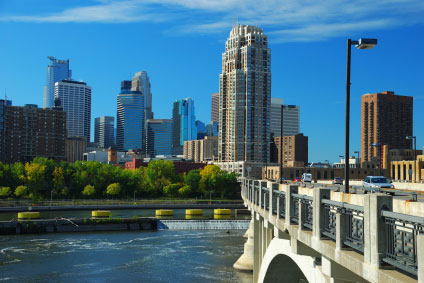 Scholarships and Grants for Dependents
Minnesota gives scholarships and grants students who are dependents of public service professionals, veterans, or have been involved in the state Foster Care system.
Look up the following programs for more information on their offering, eligibility requirements, and application processes:
Minnesota Educational Assistance for War Orphans
Minnesota Veterans' Dependents Assistance Program
Minnesota Public Safety Officers' Survivor Grant
Education Vouchers for Former Youth in Care
For more information on the rest of Minnesota's student scholarships visit the Get Ready for College website.
Scholarships
Application
Career
Creative
Minority
More
Fellowships
Regional