Mississippi Government College Scholarship and Grant Programs
College-bound students in Mississippi have access to one of the best financial aid resources in the country. The Rise Up website is the State of Mississippi's Higher Education portal through which you will find all the information you need on private universities, public colleges and community colleges in the state. Rise Up also offers Mississippi's resident students information and access to much needed financial aid in the form of grants and scholarships that will help them realize their educational and career goals.
General Academic and Need-Based Grants and Scholarships
Mississippi offers a substantial number of grants and scholarships for it's resident college-bound students. Realizing that a college education is the gateway to a productive and successful career, the Mississippi Department of Education is dedicated to providing support and encouragement to the students within the state. Working with state funds, and with private endowments, Mississippi is able to offer financially challenged students the necessary funds to complete their college education. Some of the most notable programs offered by the state can be found on the Rise Up website, and include: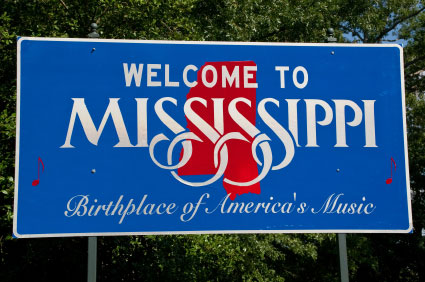 Career-Specific Scholarships and Grants
Many states across the country are suffering from a shortage of professionals in a number of key industries. Healthcare, science and education professionals are particularly in short supply. To help address this national shortage many states, Mississippi included, offer grant and scholarship programs designed to give much needed financial aid to those students intending to pursue a career in these critical need fields.
For example:
These few examples are just a small sampling of the programs being offered by the state of Mississippi. Scholarships and Loan Forgiveness programs are available for students interested in Nursing, Special Education and Teaching. These programs seek to offer much needed financial assistance to qualified students in exchange for professional service within the state of Mississippi. In addition to the above programs the following Loans and Scholarship are also available.
All of these seek to offer valuable financial incentives in return for professional service within the state of Mississippi. Loans are forgiven or waived upon satisfying required service obligations.
Dependent Scholarships and Grants
The state of Mississippi also takes pains to provide financial aid to the dependents of it's fallen public service men and women. Children and spouses of firefighters and law enforcement officers who have been killed or disabled in the line of duty are eligible for the Mississippi Law Enforcement Officers and Firemen Scholarship. This scholarship provides full tuition awards to the qualifying dependent children and spouses of it's fallen heroes.
Students pursuing their college education in the state of Mississippi have access to some of the countries most extensive financial aid programs. Couple that with the roster of fine colleges and universities to be found in the state, and Mississippi's college-bound students have a bright future ahead of them.