Scholarships for Missouri College Students
Missouri college-bound students: do you have any idea of the millions of dollars your own state government dishes out to students just like you every year? There's free scholarship and grant money right in your own backyard, and depending on your own particular history and financial circumstances you may be eligible for more than merely one source of funding.
The Missouri Department of Higher Education (MDHE) is largely responsible for the administration of funding programs, but there are also plenty of privately funded curriculum-specific scholarships as well. Here's an overview of some key funding opportunities to help get you on your way.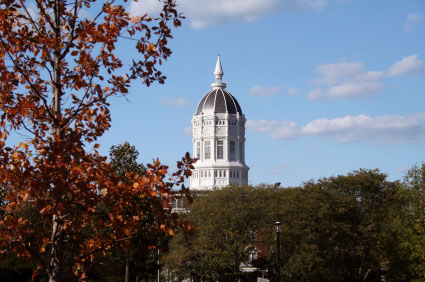 State Funded Scholarships in Missouri
Missouri Academic Bright Flight Scholarship is this state's solution to pinning the most elite students to in-state schools. "Keep talent at home" should be the tag line for this scholarship. Every state has something similar. Smart students help colleges and universities, and they help the state economies once they graduate and move into business and industry—they are valuable human capital. Bright Flight Scholarship awards are $2,000 each academic year and students are chosen automatically from FAFSA records and SAT/ACT scores.
Access Missouri is a need-based program with awards that range between $300 and $4,600, depending upon the type of college or university in which you're enrolled—private, public, two or four-year. To be eligible, applicants must maintain a full time course load. Applicants must also be a US citizen, a Missouri resident, and cannot be pursuing a degree or certificate in divinity or theology.
The Marguerite Ross Barnett Memorial Scholarship fills a funding gap that the other do not: for MO students that must balance work with the rigors of college. The hitch is that eligible students must attend somewhere between full and part-time to receive cash aid. These are partial tuition scholarships and applicants must be Missouri residents, must be at least 18 years of age, and must maintain a minimum GPA of 2.5. Also note that in choosing the winning recipient financial need will need to be proven.
Career Specific Programs
Getting good teachers and nurses is struggle shared by many state governments. For this reason you'll see that many offer valuable scholarship for service programs, as well as straight-up scholarship and grant money. Other specialized careers may have specific funds allotted to help students pay for college as well.
To attract more teachers the Missouri Teaching Fellows Program provides monetary incentive in the form of stipends or loan forgiveness for student teachers. This program also offers a mentoring program to budding young teachers in the making.
High school seniors planning on pursuing an education in Insurance and/or Risk Management will be happy to know of the Missouri Insurance Education Foundation Scholarship. To be eligible for the $1,500 award applicants must be a Missouri resident, and signed up to become a full-time student in Insurance or Actuarial Science at a Missouri college or university. Students must also show a proven and consistently high standard of excellence in their education.
Curriculum Specific Scholarships
It's also a good idea to look into scholarships tailored to your specific skill-set, such as athletic scholarships. Check with the individual college of your choice for any financial assistance that may be available.
Is golf your thing? The Missouri Women's Golf Association also offers scholarships to eligible female golfers who are Missouri residents, even if attending colleges outside of Missouri.
Dependents' Scholarships and Grants
Children of public service professionals and veterans who have been killed or disabled during service run the risk of being unable to financially subsidize their education. Scholarships and grants give students the help they need when a loved one is no longer able to provide financial support or aid.
Public Service Officer/Employee's Child Survivor Grants are available for dependents of public service professionals (police, firefighters, park rangers, and more) killed or disabled while on the job. Grants could be close to full-scholarship.
The Vietnam Veteran Survivor Grant is intended solely for dependents of Vietnam Vets killed by chemical warfare in this hotly contested war. Students must be pursuing an initial undergraduate degree within the state. Full tuition scholarships.
Visit the Missouri Department of Education's website for current MO student scholarships and grants.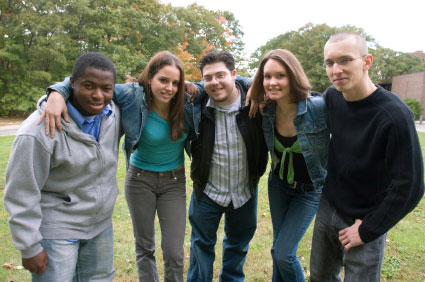 Privately Funded Scholarships
In addition to Federal and State scholarships there are also a number of organizations providing privately funded scholarships for specific students in need. The Missouri Department of American Legion is one such organization that offers a wealth of funding opportunities.
The Charles L. Bacon Memorial Scholarship provides two recipients with $500 each ($200 per semester). To be eligible student must be a member of the American Legion or the descendant of a Legion member. Recipients must also be residents of the state of Missouri, unmarried dependent under 21; students must also be attending an accredited college or university full time, and those showing the most financial need will be more strongly considered.
The Commander's Scholarship provides two $1,000 scholarships to chosen veterans who are attending (or planning to attend) a vocational college, or a Missouri-based college or university. To be considered for this award veterans must have served honorably for a minimum of 90 days and must be a resident of Missouri.
The Erman W. Taylor Memorial Scholarship awards two recipients $500 each. To be eligible students must be the descendant of a vet who served honorably for a minimum of 90 days. Applicants must also be Missouri residents and show a financial need for the scholarship. Succesfull applicants must also be planning to major in Education.
The Joseph J. Frank Scholarship provides five recipients $500 each. To be eligible applicants had to have attended a full course at Missouri Boys/Girls State. Recipients must also be descendants of a veteran who have served honorably for at least 90 days. Proof of Missouri residency is also required for consideration, and applicants must be unmarried and under the age of 21 years old. As with most American Legion scholarships, those showing the most financial need will be most strongly considered.
The Lillie Lois Ford Scholarship Fund provides two recipients $1,000 each. To be considered, the student must be the descendant of a Veteran who served honorably for at least 90 days of active duty. Male applicants must also attend a full session at the Missouri Boys States or the Missouri Cadet Patrol Academy; female applicants must attend the Missouri Girls State or Missouri Cadet Patrol Academy. In addition to being a Missouri resident, applicants must also be unmarried, under the age of 21, and attending an accredited college or university full time.
The M.D. "Jack" Murphy Memorial Nurses Scholarship offers one recipient $750.00 (though the winner may apply for an additional $750 of funding). The applicant must be a Missouri resident planning a career as a Registered Nurse. Additional requirements: Applicants must be the descendant of a Veteran who served honorably in active duty for at least 90 days. Applicants must also be under the age of 21 and unmarried.
The Shane Dean Voyles Memorial Scholarship provides an eligible high school senior $500. To be eligible applicants must be planning to attend a Missouri-based university. Financial need, participation in athletics and other extracurricular school activities will be looked on favorably.
As you can see Missouri offers a wealth of funding options, so don't hesitate to seek out assistance, both on a federal and state level, and also through the college or university of your choice. With so many financial opportunities there's never been a better time to attend college in Missouri!
Scholarships
Application
Career
Creative
Minority
More
Fellowships
Regional