Land a Big Scholarship from MT: Academic and Need-Based Money
As altruistic as it may seem to get free college gift money from your state government the real impetus behind the favor is to forge a sturdier and more self-sufficient economy. But you don't need to necessarily think of it that way. Just say "thank you" when you're awarded cash for your college tuition.
Montana's scholarship and grant programs aim to provide financial assistance to as many students as possible, thus getting closer to the final goal. Access Montana's state programs through the program administrator, the Montana Higher Education Student Assistance Corporation (MHESAC).
Before you consider your Montana state scholarships and grants make sure you apply for your federal aid via the FAFSA. In fact you will need to have filed the FAFSA to qualify for the MHESAC awards, but you'll need whatever federal aid you can snag, as well.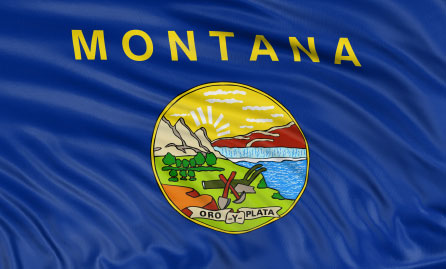 Montana Gift Aid Programs
The Montana Higher Education Grant is need-based like most grants and designed to give a big leg up to very financially disadvantaged students—particularly those whose college education may be put at risk without these funds. Your college or university doles out the funds and the federal government kicks in a match, as well.
The Montana Tuition Assistance/Baker Grant is also a need-based award. Eligible students must have and EFC less than $6,550 to qualify. Funds are limited and serious contenders are urged to apply as early as possible to be in the competition.
Best and Brightest Scholarship Series
The Governor's Best and Brightest Scholarship is actually 3 different scholarship programs, all rewards for students based on completely distinctive criteria. This flagship program really does provide cash assistance to hundreds of state students based on academic performance or financial need.
The Need-Based awards for the Best and Brightest are actually awarded through individual colleges and universities with state funds. Schools know ahead of time precisely how many scholarships they are free to award for that particular year.
The High School Merit Scholarships reward students with 3.0 or higher GPA. Candidates must be enrolling in a degree program at either a four- or two-year school. Awards are $2,000 annually and renewable for up to 4 years.
The Merit-At-Large Scholarships are designed for non-traditional students. Eligible candidates may enroll in a two- or four-year school in the state. Scholarships are $2,000 annually.
Other Montana Scholarships
The Community College Honor Scholarship is designed as monetary incentive to students interested in transfer from a completed 2-year Associates degree to a state university where they can then complete their 4-year Bachelors degree. Awards are equal to one full year of free tuition.
The Montana University System Honor Scholarship waives full-tuition for academically talented high school seniors enrolling in a state university.
For further details on these and any additional awards, visit the MHESAC website.
Scholarships
Application
Career
Creative
Minority
More
Fellowships
Regional