New Hampshire's Free College Aid: Scholarships and Grants from Granite State Government
If you're hunting for good and proven scholarship and grant programs you don't want to miss those funded by the New Hampshire state government.
State governments maintain education funds usually for college education and especially since it makes good business to push for a well-educated state populace. The more well-educated the state population, the better chance a state has to grow increasingly more self-sustaining—more people find good well-paying jobs and less are reliant on costly public services. As workers flood jobs companies and businesses are able to grow more efficiently.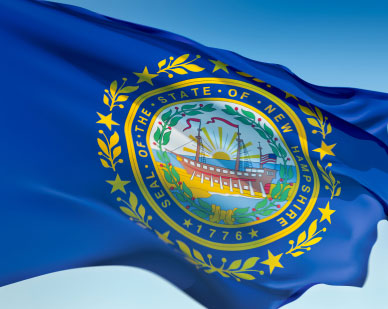 A Run-Down of the Popular NH Scholarships and Grants
The A.V. Stout Fund Research Grant offers financial support to eligible students who are studying wildlife and wildlife habitats in New England. Awards normally range from $1,000 to $3,000 and normally do not exceed that amount, though exceptions can occasionally be made. Prospective recipients can include students, interns and organizations as well.

The American Legion of New Hampshire is another terrific resource for college funds...
The Albert T. Marcoux Field of Education Scholarship is a $2,000 gift given to a student whose deceased parent was a member of the American Legion. Applicants must be entering their first year of a 4 year accredited college in New Hampshire.
The Raymond C. Conley Memorial Scholarship offers $500.00 to the winning student who is entering his or her first year of a 4 year college or a two year vocational institution to study Physical or Mental Rehabilitation.
The Vocational Education Scholarship awards $2,000 to the winning applicant entering their first year of college toward an Associates Degree. One key component to eligibility is that the applicant has been a New Hampshire resident for at least three years.
The Christa McAuliffe Field of Education Scholarship awards $2,000 to the winning student entering his or her first year at an accredited four year college. The winning recipient must be a New Hampshire resident for at least 3 years.
The John A. High Child Welfare Scholarship is a $2,000 award for boys whose mother and/or father are members of the American Legion and have been so for at least three years. Another source of eligibility is if the male student is a senior in high school and the son of a deceased veteran; financial need is also factored in when considering applicants.
Sources show varying funding amounts for the Department of New Hampshire Scholarship but the average prize is a $1,000 scholarship. Applicants must be a New Hampshire resident for at least three years, must maintain a minimum of a 3.0 GPA and must be entering their first year of a four year accredited college.
New Hampshire students might also be eligible for scholarships on a national level with the American Legion as well.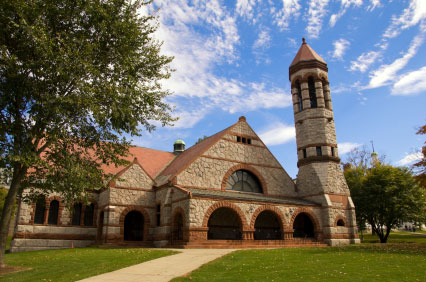 Plan NH Scholarship and Fellowship Programs applies to undergraduates who are studying to help build a more sustainable New Hampshire, though surprisingly architects and engineers are not eligible for this particular award. There are very specific guidelines on eligibility and the most pertinent information can be found at the Plan NH website.

Though the New England Regional Student Program is not exactly a scholarship it is a way to help cut the cost of your education. By offering a substantial reduction in tuition fees this program encourages legal New Hampshire residents to pursue specific degrees through higher education at a NH public college or university. Visit the New England Board of Higher Education for more details.
According to New Hampshire's Department of Education many funding programs have been discontinued. Check back with www.education.nh.gov/ from time to time to see if the following have been reinstated:

The Granite State Scholars program is one of the flagship funding programs. Students dubbed "Granite State Scholars" while in high school may qualify for these very good college scholarships. Awards are given to students able to also prove financial need and who are enrolling in a participating college or university in NH.
The New Hampshire Incentive Program aims to help NH students go to college even if it's in another New England state. Because NH is small it stands to reason that not all the colleges or universities will offer the degrees that every state resident wishes to pursue. The Incentive Program awards $1,000 scholarships to eligible students. Maximum award is 1,000 and students must be undergraduates pursuing a first degree.
The Leveraged Incentive Grant Program is awarded on a campus-by-campus basis to undergraduate NH students Candidates must be enrolling in a NH accredited college or university and have a demonstrated financial need for these funds. Up to $7,000 may be awarded annually to deserving students direct from their school financial aid offices.
The Workforce Incentive Grant Program is designed as a one-stop financial aid program that offer financial incentive to students pursuing studies leading to critical need jobs. Nursing, teaching, foreign language, science, math, and special education students all have a chance to qualify for hundreds or thousands in free aid. Hitch? You must be willing to work in a designated institution within NH following graduation. Maximum award value is $10,000.
As with any region, state funding is largely dependent on current economic conditions as well as legislature, but it's always a good idea to keep an eye out for available funds to help you further your education. For additional awards from the State of New Hampshire as well as current funding levels, visit the New Hampshire Postsecondary Education Commission website.
Scholarships
Application
Career
Creative
Minority
More
Fellowships
Regional