Grants and Scholarships in North Dakota
North Dakota has plenty of scholarship programs and grants for students looking for the opportunity to attend university there. If you are in high school or college, looking to earn a university degree in North Dakota, it is worth your time to learn about the scholarships and grants available.

In terms of value for money, North Dakota is an excellent state in which to earn your post-secondary degree. A vast state with excellent educational resources, it is often lost in the coastal shuffle when students apply to study in the east or west. This state, nestled in the northern part of the United States on the Canadian border has myriad opportunities for students to earn their degrees at a much lower cost than they would pay in places like California or Pennsylvania.
Why apply for a scholarship or grant?
Save money on post secondary education
Save money on student housing or textbooks

Learn and apply valuable skills of competition that will serve you beyond education

Scholarship winners can add the information to their resumes and impress future employers
Some of the scholarships and grants listed below are national, and others are regional programs.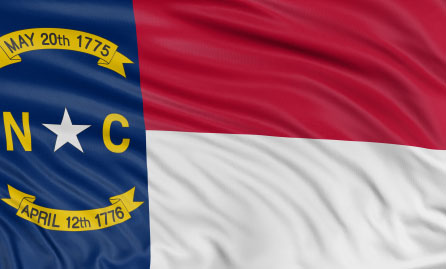 Scholarships
Robert C. Byrd Scholarship is a national program. High school students across the country with a GPA of 3.5 or above are entitled to apply. Those with the highest marks will be awarded $1,500.

North Dakota University offers a full-tuition scholarship called the North Dakota Scholars Program. Available to 40-50 freshmen annually, high school juniors must take the ACT exam and score in the top five percentile in order to be considered.

The Hollis Deitz Athletic Scholarship is a football or track scholarship of $210 for Dickinson State University.

American Legion Auxiliary Department of North Dakota Past President's Parley Nurses' Scholarship is a $500 scholarship for five undergraduate students attending a North Dakota college and member of American Legion.

For the lovely ladies of North Dakota, there is the Miss North Dakota Scholarship Organization. A preliminary to the Miss America pageant, young women from across North Dakota can compete for scholarship money along with their tiara.
Grants
ND State Student Incentive Grant Program is open to US citizens who are residents of North Dakota and have completed high school. Grants range from $800-$1,200 per academic year.

The Adolph Van Pelt Special Fund for Indians Scholarships is a special grant of $1,500 for Native Americans wishing to pursue post-secondary education.

Career Development Grants are for women already holding a bachelor level degree wishing to obtain a second bachelor or a master's. Women of color are given special consideration. This is a national grant program open to women from all states who wish to study at accredited two or four year colleges or universities. Grants range from $2,000 to $12,000. Not available for PhD-level study.
Tips for Applying
Research which scholarships and grants best suit you

Apply early - never wait till the last minute

If applications are paper (as opposed to online), make a photocopy before you begin - this will give you a back-up in case of major error

Carefully think out and present your application essay

Recycle essays from application to application - while essays might not be word-for-word applicable to each application, portions of them can be reused as appropriate
Scholarships
Application
Career
Creative
Minority
More
Fellowships
Regional