State of Ohio Free College Money Programs
If you are planning on attending college in the state of Ohio you may be pleasantly surprised to find a number of ways to help fund your education. In addition to seeking out Federal Aid and scholarships through the university of your choosing, there are also a number of state-funded scholarships that you may be eligible for.
The Ohio Board of Regents administers the crop of state-funded scholarships and grants for college students. Be aware that all programs may not be available every year and can very much be affected by current economic circumstances. But on average, you should be able to find the following types of awards offered through the State of Ohio:
General academic scholarships
Career-specific scholarships
Dependents scholarships
General Scholarships and Grants
Most states fund a variety of scholarships and awards based on merit and/or need. Here are those for Ohio students:
The Robert C. Byrd Honors Scholarship is warded to a hand-picked assortment of academically talented Ohio high school seniors. The Byrd Scholarships are legendary and quite prestigious. Qualified students are chosen based on a combination of academic success—top honors in their class—enrollment in a four-year undergraduate program, and continued success in school. Scholarships are $1,500 annually and renewable for another 3 years for the entirety of a 4-year college education.
The Ohio Academic Scholarships are sensitive to state funding levels, which means these valuable awards may be unavailable during certain academic years. Eligible applicants must meet academic criteria to qualify for up to $2,000 in aid per year.
Eligibility for the Ohio Opportunity Grant is largely dependent on the applicant's level of need as well as accessible funds. Nursing students who are seeking such funds must be attending an Ohio-based University main campus as opposed to regional or community campuses. Students attending an Ohio based private non or for-profit institution may also be eligible. But outside of this many Ohio students automatically qualify for OG dollars through state colleges and universities.
The Ohio Regents Graduate/Professional Fellowship Program is sensitive to economic turbulence, and as such may be unavailable during any given academic year. However, as the name implies this scholarship provides funds, up to $3,200 per academic year, for eligible Ohio students pursuing graduate and professional level college programs in the state. One stipulation is that you must continue on with your education immediately upon receiving your Bachelor's Degree.
Career Specific Scholarships and Grants
Nurses are in high need everywhere and as such most states have quite valuable financial incentives like this:
The Nurse Education Loan Assistance Program covers students pursuing nursing as a professional career or nursing as an educator (Masters level RNs). Nurses at every stage of the game are in dire need throughout the country and as such Ohio is offering financial incentive. In return you must be willing to work as an RN or as a nurse educator in Ohio after you graduate. For student nurses the state awards you a student loan, up to $3,000 per year, so you can offset your education costs. When you work as an RN in Ohio for 5 years following graduation, your loan may be forgiven in total. Same deal for nurses pursuing Nurse Educator degrees at the Masters level—you qualify for $5,000 and up in annual state loans and eventually for total loan forgiveness. Note: part of the requirement for eligibility is to be enrolled in school half-time at a minimum and applicants shown to have a higher need for the funds will be considered first.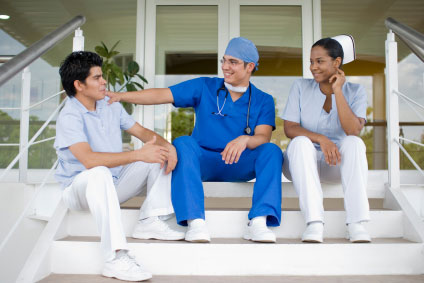 Veterans and Public Service Scholarships and Grants
The State of Ohio is also working to assist those (and descendants of those) who have served our Country.
The Ohio War Orphans Scholarship is created to provide financial assistance to dependents of veterans disabled or killed while serving their country during wartime. Scholarships are available for students under the age of 25 who are attending public colleges or private colleges. For public colleges, recipients may be eligible for up to 80% of their tuition, and those attending private institutions may receive up to $4,797 in awards. Applicants must be an Ohio resident, must attend full time and maintain a minimum 2.0 GPA once award is received.
The Ohio Safety Officers College Memorial Fund provides scholarship support for dependents of slain or disabled law enforcement and public safety personnel. The scholarship is extended to provide support as well for dependents of recent veterans killed or disabled while serving in Iraq. Note that an applicant may only be eligible for this award if they are not eligible for the Ohio War Orphans Scholarship, and that students can attend full or part-time and still be eligible.
As stated previously, state-funded grants are greatly affected by larger economic conditions; potential for scholarship money is also dependent on your individual needs and special circumstances. So take a candid look at the characteristics that make your own situation unique and see if financial assistance is available. Also check out the Ohio Board of Regents website for current funding availability because, as mentioned, what's available today might not be there tomorrow.
Scholarships
Application
Career
Creative
Minority
More
Fellowships
Regional