Grants and Scholarships in South Dakota
South Dakota offers a wide variety of scholarship opportunities for the college bound high school senior or for current college students. It's important for students to learn about the financial opportunities available to them. This is money that, with the exception of a few stipulations, never has to paid back. The South Dakota Dept. of Education provides information about scholarships for students who reside in its state. There are opportunities available for students regardless of academic ability. Check out some of these popular programs.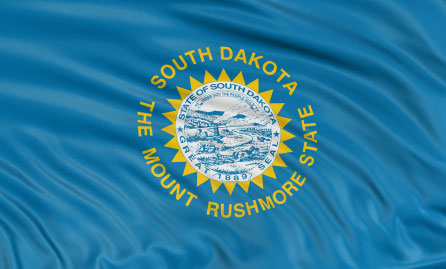 State & Federal Scholarship Programs for South Dakota Students
For selected applicants, the Dakota Corp Scholarship provides full tuition and generally-selected fees to pay for students secondary education. Qualified applicants must have graduated from a South Dakota high school with a GPA of 2.8 or greater and be willing to agree in writing to work in a critically needed occupation in South Dakota for as many years as the scholarship was paid for plus one year.

Top honors students should consider the popular Robert C. Byrd Scholarship. This scholarship offers $1500.00 to students who are already enrolled in an undergraduate program and is renewable if the student continues to excel academically.

The Horatio Alger South Dakota Scholarship Program offers 25 students a $5,000 scholarship if they meet certain eligibility requirements which include a GPA of 2.0 or greater, a strong commitment to completing a Bachelor's degree, and who can demonstrate a critical financial need.

The South Dakota Opportunity Scholarship provides $5,000 over four years to a qualifying student who attends an eligible higher education institution in South Dakota. Initial eligibility includes residency in the state of South Dakota upon high school graduation, having a cumulative GPA of 3.0 with no grade below a 2.0, and completion of the "Regents Scholar Curriculum" coursework.
Scholarships for Aspiring Teachers
The Annis Irene Fowler/Kaden Scholarship is a $1000.00 award for first-time entering freshman at BHSU, DSU, NSU or USD who will select elementary education as their major field. Eligibility requirements include a 3.0 GPA.

The Haines Memorial Scholarship is for Sophomores, Juniors, or Seniors enrolled in a South Dakota college who have declared a teaching major. Eligible students must have a GPA of 2.5 or greater. The award is $2150.00.
Other Scholarships
Recognizing students that personify values, leadership and integrity, the Scott Mecham Better Business Bureau Student of Integrity Award, offers $2000.00 to three students in each BBB service area in South Dakota. This scholarship is not based on GPA or ethnicity.

The South Dakota Retailers Association Scholarship provides scholarships to students who are studying for retail careers. Students must have graduated from a South Dakota high school, or be enrolled in retail-related course of study at a vocational technical school, college or university in South Dakota to be eligible. Awards range from $300-$1000.
The Richard Hagen-Minerva Harvey Memorial Scholarship offers $6000.00 over four years to members of South Dakota Indian tribes who graduated from a South Dakota high school.
Visit the South Dakota Department of Education or the South Dakota Board of Reagents for information on new scholarship programs, funding, and more.
Scholarships
Application
Career
Creative
Minority
More
Fellowships
Regional