Tennessee Grants and Scholarships
The Tennessee state lottery, like many state lotteries, is the financial lifeline of it's post-secondary financial aid programs. The income generated by the Tennessee Lottery provides a rich source of funding for many grants, scholarships and loan forgiveness programs sponsored by, or administered through, the Tennessee Student Assistance Corporation.
Many of Tennessee's state-funded scholarships and grants come under the general heading Tennessee Lottery Scholarships, and are designed to meet the needs of a diverse array of students. The state has made provisions for students with extreme financial need, as well as those with outstanding academic records. Tennessee also offers a number of career specific scholarship designed to benefit students pursuing careers in health care and public education.
General eligibility requirements for Tennessee's Lottery Scholarships include: state residency, enrollment at a participating undergraduate college or university within the state, completion or the FAFSA, and a high school diploma or GED equivalent.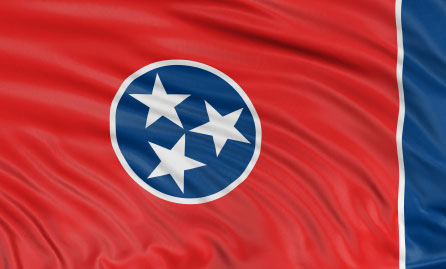 Tennessee Scholarships Programs
The Tennessee Student Assistance Corporation sponsors a large number of scholarships and grants designed to make college more affordable and accessible to it's resident students. These programs are a mixture of need-based and merit-based awards and are available to all students who are considered current residents of the state of Tennessee. Some of the most notable programs currently being offered by the Volunteer State include:
Career-Specific Scholarships for TN Students
Tennessee has also mad provisions for a number of career specific financial aid programs designed to increase the pool of qualified professionals in certain critical need areas. These programs reward students who are pursuing degrees in designated critical need fields, with intention of remaining in state joining the Tennessee workforce following graduation.
The Tennessee Rural Health Loan Forgiveness Program functions as a scholarship for service. Resident students pursuing a medical degree, dental degree, physician's assistant degree or nurse practitioner degree are urged to apply. Up to $12,000 may be awarded annually to qualifying applicants. Students must agree to work in a state designated under-served rural area following graduation. Service obligation is one year of scholarship assistance in return for one year of service.
• The Tennessee Math and Science Teacher Loan Forgiveness Program offers student teachers up to $2,000 annually for advanced studies leading to a specialization in the teaching of math or science. Recipients must agree to fill critical need positions in one of Tennessee's school districts in return for the funding assistance.
These and many other programs are provided by the state of Tennessee for it's resident students. To learn more about what programs may be most beneficial to you visit Tennessee's dedicated College Pays website for detailed information about the many state sponsored financial aid programs dedicated to making college a reality for the students of Tennessee.
Scholarships
Application
Career
Creative
Minority
More
Fellowships
Regional