State of Utah's Higher Education Assistance Programs
Every state makes some effort to extend free college gift aid to residents, including Utah. It's good business to help as many people as possible earn a college degree. When a general populace is well-educated they are more prepared for good jobs which lead to a sturdier economy and overall more self-sustaining state economy. That's the bottom line, really. But beyond the socio-political reasons behind your state motivations to offer scholarships you just need to realize you have a very good deal with these programs.
Among Utah's state-funded college grant and scholarship funds you'll find those designed for students with academic mettle, as well as programs more designed to help those who might otherwise be denied a college education based solely on financial disadvantage. Other important gift aid programs go to offer incentive to student teachers and nurses and students only able to attend school part-time.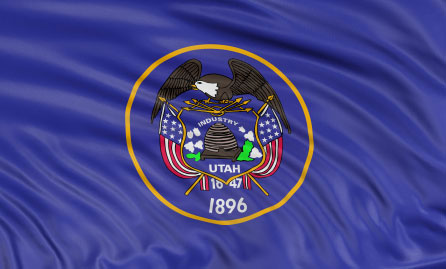 Utah Grants and Scholarships
The Utah Regents' Scholarship program is one of the most popular programs in the state. The program's direct aim is to engage high school students early in committing to a college-bound pathway. Eligible students pursue a college prep curriculum while in high school, actively save money for college, and then commit to college enrollment upon graduation. Candidates for this scholarship may attend any public college or university in the state, as well as a few select private institutions. Awards vary with available funding.
The New Century Scholarship is an early college entry program that offers support and incentive to academically motivated students. Eligible candidates able to qualify for dual enrollment and work toward their two-year Associates degree while still attending high school may qualify for the New Century Scholarship. Awards fund 75% of the remaining two years of a Bachelors degree at a public college or university in Utah.
Centennial Scholarships, valued at $250 per semester, are cash reward for students able and willing to finish high school ahead of schedule and successfully.
Career-Based Scholarships for Utah Students
The Terrell Bell Teaching Incentive Loan Program is really a scholarship for service in disguise. College students pursuing a teacher education degree may qualify for this cash award when they agree to teach in a Utah school following graduation. This is a full-tuition paid program for the right candidates. You have two service obligations options: you may work as a K-12 teacher in any Utah school. For each year you work you are forgiven one year of scholarship funds. OR you may agree to be placed in a critical need school and for each year you teach there you are forgiven for two years of financial assistance.
For further information on Utah's scholarship and grant programs for college students, visit the Utah State Board of Regents' website.
Scholarships
Application
Career
Creative
Minority
More
Fellowships
Regional