Grants and Scholarships in Vermont
There are a variety of grants and scholarships offered in Vermont, intended to help the financially needy student to continue their education. Listed below are six examples of these programs.
Vermont Incentive Grant
This grant is available to students who are enrolled full-time in college and who do not possess a Bachelor's Degree. This grant is based on financial need, with award amounts ranging from $700 to $11,200 per term. Renewal is up to the discretion of the individual college, who must make a decision based on the student's academic history, goals and continued financial need.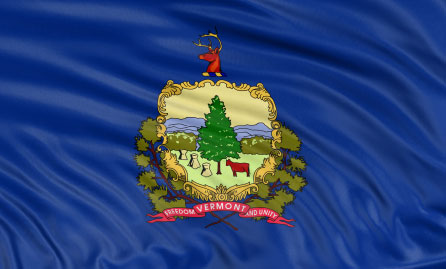 Vermont Part-Time Grant
Available for undergraduates and those seeking certificates, this grant is intended for those students who will only be attending college part-time. This grant is based on demonstrable financial need. Applicants should be enrolled in no greater than 12 credit hours per semester and have no Bachelor's Degree. Amounts of awards vary, and are based on credit hours. Full-time students will not be considered.
Vermont Non-Degree Progams
These grants are available for those seeking greater education to increase employment opportunities, but who will not obtain a degree in doing so. They are applicable to those attending any training facility, be it a vocational school or the local high school where the courses are being offered. Awards can be granted up to two times per year and up to six times per life. You may apply for this program through the Vermont Department of Labor, the local vocational center, the school that you plan to attend or through the Vermont Student Assistance Corporation. The VSAC has a website that offers the application on-line.
Castleton Fellowship
Castleton State University offers this fellowship for first year honor students who demonstrate exceptional academic ability. Students must achieve a grade point average of 3.25 or above, be in the top twenty percentile of their school or have an SAT score of 1100 or more. This scholarship is renewable, but only if the student continues to maintain elevated grade levels. The maximum award for a college year with this fund is $5000.
AAA Northern New England Scholarship
This is for full-time students of a Vermont Technical College and is geared towards students who are pursuing a degree as an automotive technician. Student must demonstrate financial need as well as impeccable moral character. Priority for this scholarship is given to freshmen students. The applicant interested in being awarded with the AAA Northern New England Scholarship must complete an essay and include it in their application packet.
Blue and White Scholarship
This scholarship is offered through St. Joseph's University. Students must be enrolled full-time and have already completed a college preparatory program during their high school years. Academic excellence must also be demonstrated. Students must have a grade point average of 3.0 or greater or be in the top thirty percent of their class. This fund is renewable, and the yearly award maximum is $3450.

There are many other Vermont scholarships and grants available. Many are tied specifically to the college or university that you plan to attend, but others are available for whichever institution you may go to. There are scholarships based on need, scholarships based on academic achievement, scholarships based on race and background, as well as scholarships based on the intended degree. Check with your college advisor or counselor to pursue a scholarship that will be beneficial for you individually.
Scholarships
Application
Career
Creative
Minority
More
Fellowships
Regional