Free Grant and Scholarship Funds in Virginia
If you're a Virginia resident who wants to attend a college in the state, you may find your state government is an unexpected ally. Most state governments make it part of their mission to help as many students as possible fit college schemes into their limited finances, and Virginia is no exception. Virginia offers a wide array of scholarships and grants, intended to benefit many different types of students, so you will almost certainly meet the requirements for at least one.
Remember, financial need and academic merit are standard scholarship criteria. If you have both characteristics, you're in luck in searching for financial aid. Are you also planning to study a career in a service profession, perhaps teaching or health care? Are you enrolling in a community or technical college? Are you a dependent of a military service member or a public servant?
All of those questions are directly related to your eligibility for a variety of Virginia scholarships, as you will learn when you visit the website belonging to the State Council of Higher Education for Virginia (SCHEV), where you can find helpful information about funding available for your education.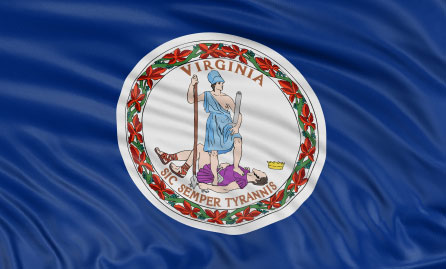 Virginia Scholarships and Grants
SCHEV has a page filled with links to information about financial aid. There are also pages containing tables of specifics, deigned for the use of both undergraduates and graduate students.
The Virginia Tuition Assistance Grant Program (VTAG) is a popular and wide-reaching program. It is designed to assist undergraduate and graduate students pay for private college educations, with the exception of any religious or theological field of study. VTAG requires full-time enrollment, and the maximum annual award to any undergraduate is $2,650.
The College Scholarship Assistance Program provides critical funds for students with significant financial need who hope to enroll in a participating public or private Virginia college or university. Students must maintain at least half-time enrollment, and must fill out a Free Application for Federal Student Aid(FAFSA) before applying. Annual awards range from $400 to $5,000.
The Virginia Commonwealth Award is a need-based gift meted out by individual colleges and universities to eligible students. Qualified undergraduate and graduate students studying in Virginia may win varying amounts of aid, depending upon current funding and school costs. Undergraduate awards are proportional to financial need.
The Two-Year College Transfer Grant is an incentive program that encourages students who have completed an associate's degree at a two-year college in Virginia to transfer. The transfer school must be a four-year college or university, and the student must enter as a freshman to complete a baccalaureate degree. Eligible students must have both a GPA of 3.0 and demonstrable financial need. The most a student may receive in a single year is $1,000.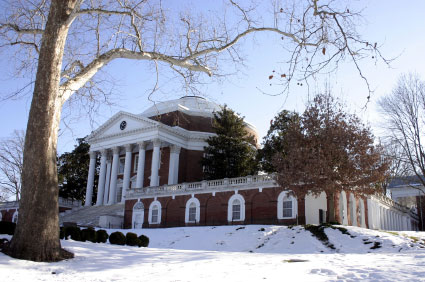 Career-Based Scholarships and Grants for Virginia Students
Degrees in the health sciences and in any type of teaching are in high demand in Virginia. To ensure the state continually has a steady stream of students entering these degree tracks, Virginia offers valuable scholarships and loan forgiveness programs to make those service professions more attractive career choices.
Nursing Scholarships can be found through the Virginia Department of Health. The scholarships are aimed at students in many different types of nursing programs, including those seeking degrees as an LPN, RN or advanced practitioner (especially nurse practitioner, nurse midwife and nurse educator).
The Virginia Teaching Scholarship Loan Program (VTSLP), furnished by the Virginia Department of Education (VDOE), is crafted to increase the number of elementary and secondary school teachers who have an interest in pursuing studies in one of the critical teacher shortage areas. The list of those areas is updated each year, and you may find a current copy on this page. The list usually includes math, science, foreign language and special education. Teacher education schools must participate.
The Virginia Department of Transportation (VDOT) sponsors a lucrative scholarship in the amount of $7,000, which is open to civil engineering majors enrolled in a Virginia college or technical university. It comes with a paid internship.
Important note: Don't forget to investigate the Academic Common Market (ACM) program, in which Virginia residents can pay in-state tuition at out-of state schools if certain conditions are met. The offer is good only for degree studies not available at a school in Virginia.
For information about additional need- and merit-based awards, visit the State Council of Higher Education for Virginia (SCHEV).
Scholarships
Application
Career
Creative
Minority
More
Fellowships
Regional