Washington State Merit and Need-Based Grants and Scholarships
Completing the First Step: FAFSA
The first step to being granted any sort of financial aid, whether it's state-based or federal, is to submit the FAFSA.
From the FAFSA, government agencies will be able to calculate your financial aid opportunities based on your expected family contribution, or EFC. From this data, they'll be able to determine your financial need. The process is simple, and even though you might not think you qualify for federal aid, many people are pleasantly surprised to find out they were mistaken in that belief.
Here are some guidelines for completing this step of the process:
Check deadlines for the colleges and universities you're applying to, as well as the official FAFSA deadline. Sometimes these two deadlines are different, so you must be careful to finish your FAFSA before the earliest of the two deadlines.
You will also need income and tax information for your immediate household, and possibly your parents' information, before you begin the process.
After you've collected your information, visit the FAFSA website and follow the detailed instructions.
Also, check with the financial aid office of the school you're attending, either by phone or on the web, because many schools have a separate financial aid application that must be filled out in time to receive aid through their programs.
Starting Your Search for Scholarship Money
For online information, Washington's Higher Education Coordinating Board is the state's best offering of information on gift aid, another term for scholarship and grant money that doesn't have to be repaid.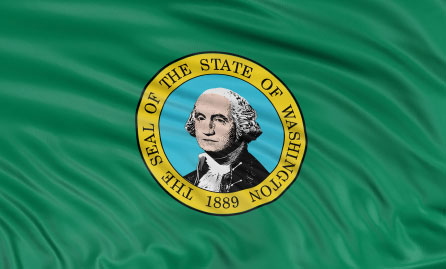 Washington State Scholarship and Grant Programs
Here's a brief run-down of the most popular state-funded programs in Washington:
The Washington State Scholarship Program is awarded to students at any accredited four-year university, two-year college, technical school, or trade school. Recipients must demonstrate financial need, be first-time entering freshmen, and have completed a high-school education in Washington State, among other qualifications.
Scholarships awards at four-year universities are $5,000, and $2,500 for other post-secondary institutions.
The Washington Scholars Program is a merit-based award that goes to the top tier of high school students across the state. In fact, students in every legislative sector are honored with Scholars dollars. Eligible candidates must be enrolling in any Washington college or universityl.
Awards are based on current funding and decided on a campus-by-campus basis.
The Washington Award for Vocational Excellence is as broad as the Washington Scholars program. The difference here is that the program rewards students for merits in technical fields. Students who've performed well at state technical high schools are eligible for these free cash awards, giving them security when applying for any of the colleges or universities in Washington.
The College Bound Scholarship program is designed to offer financial support and incentive to disadvantaged students early in their educational careers. Between the 6th and 8th grades, eligible students are urged to commit to the College Bound program. Those that successfully graduate from high school with degree in college prep courses and enroll in a state college or university may qualify for scholarship aid.
Awards vary and are based on financial need at the time of the scholarship.
The State Need Grant also aims to support the educatio of financially disadvantaged students. This program offers gift aid to fiscally challenged undergraduates.
Awards vary based on the type of school.
The American Indian Endowed Scholarship goes out to a dozen or so Washington students a year. Students must be enrolling in an undergraduate program in the state and be closely tied to a Native American tribal community or of Native American descent.
Maximum awards are $2,000.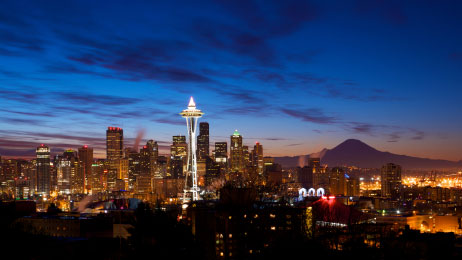 Career-Based Scholarships
A shortage of teachers and nurses has increasingly become an issue in Washington State over the last several years. With these professionals in such short supply, the state government has begun  to put financial incentives in place to try and recruit and retain new professionals for these industries.
The Health Professionals Scholarship program is actually a loan repayment program, and is packaged with a service obligation. Eligible students must be pursuing degrees that lead to primary practice, or in specialties with particular critical need.
The Future Teachers Conditional Scholarship is a scholarship-for-service program aimed at recruiting new teachers, particularly those teaching in a variety of critical-need areas. The list of subjects that are in high demand changes annually, but math and science are most common. Candidates must be willing to teach at a designated school in exchange for scholarship cash. One year of scholarship requires two years of teaching.
University Scholarships
The financial aid office at your university will have information on scholarships as well. Washington State University, for example, has a separate application for their scholarship opportunities program, which includes graduate school scholarships, study abroad scholarships, and various scholarships on academic teams.
Corporate Opportunities
Organizations sponsored by corporate entities, such as the Bill and Melinda Gates Foundation, also have scholarship opportunities.
Depending on your field of specialty, you may find rewards from charitable foundations that are aimed directly at you. Check with corporations that are well-known in your future industry, as many of them are going to be associated with foundations that foster growth and innovation in their field.
Search the web for more information specific to your fields of interest, and also check with the websites of corporations that are based in Washington.
For additional information visit the Washington Higher Education Coordinating Board website.
Scholarships
Application
Career
Creative
Minority
More
Fellowships
Regional