Grants and Scholarships in West Virginia
If you are a high-school senior in West Virginia, and you're wondering how you are going to pay for college, you've come to the right place. West Virginia has plenty of financial aid opportunities available, all with their own set of requirements.
Some of the scholarships and grants listed below will appeal to those students who need financial assistance, while others are based on academic achievement. You'll also find other special scholarships depending on what you're majoring in.
While you might not qualify for all six of these grants, there's a good chance you'll be eligible for at least one. All of these scholarships can only be awarded to applicants who have filled out the Free Application for Federal Student Aid (FAFSA), so filling out the FAFSA must be your first step..
Here are some guidelines for completing the FAFSA:
Check deadlines for the colleges and universities you're applying to, as well as the official FAFSA deadline. Sometimes these two deadlines are different, so you must be careful to finish your FAFSA before the earliest of the two deadlines.
You will also need income and tax information for your immediate household, and possibly your parents' information, before you begin the process.
After you've collected your information, visit the FAFSA site, and follow the detailed instructions.
Even if you don't think you qualify for federal aid, you still need to submit the FAFSA. Many people are surprised to find out they actually qualify for federal aid, and the FAFSA is also a prerequisite for almost every other grant and scholarship.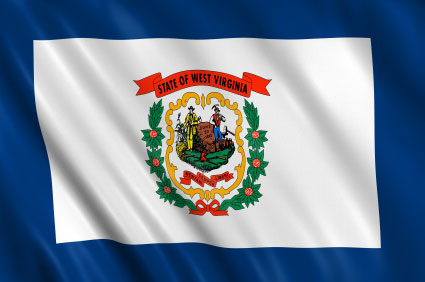 General West Virginia Scholarship & Grant Options
The W.P Black Scholarship Fund is designed for West Virginia high-school seniors with a strong academic background and financial need. This scholarship is sponsored by the Greater Kanawha Valley Foundation, and while students may apply for two of the foundations awards, they can only be chosen for one.
Awards are renewable, with a minimum amount of $1,000. Candidates must be undergraduate students at either a two- or four-year college or university.
Any further questions should be directed to Susan Hoover, Scholarship Coordinator, at (304) 346-3620.
The West Virginia Higher Education Grant is awarded to those students who can demonstrate financial need and are enrolled at a college or university in West Virginia or Pennsylvania. The grant is renewable as long as the recipient continues to meet all the requirements or completes their undergraduate degree, but the grant cannot exceed an additional three years beyond the initial award.
Past awards have ranged from $1,300 to $3,000.
More information can be found by calling (304) 558-4614 or 1-888-825-5707.
The West Virginia Promise Scholarship is award to students with a 3.0 GPA and a composite ACT score of at least 21, or a combined SAT score of at least 1000. Based entirely on scholastic achievement, the Promise (Providing Real Opportunities for Maximizing In-State Student Excellence) scholarship is related directly to the student's academic accomplishments and not the financial resources of the individual or their parents.
Eligible recipients are awarded with a full-tuition scholarship to a West Virginia state college or university, or a financially equivalent scholarship to an in-state private institution. 
For more information, call (304) 558-4417 or 1-877-WVPROMISE.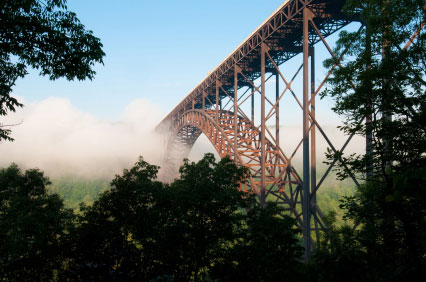 Subject & Career Specific Scholarships & Grants
States often have funding for career-specific scholarships. These careers are chosen because they help support the state infrastructure, and possibly also because there is a low supply of professionals in that field.
Nursing and teaching scholarships are the most common, but West Virginia has a variety of other grant and scholarship options. If you know that you're dedicated to service in a particular field, these scholarships can be a great option for you:
Partially based on financial need, the Bernice Pickens Parsons Fund is an award for high-school seniors who plan on pursuing an education in nursing, library science, or plan on becoming a legal paraprofessional. An essay and references, along with test scores, transcripts, and a financial need analysis, are required as part of the application process. The minimum award is $1,000 and is renewable.
Contact Scholarship Coordinator Susan Hoover at (304) 346-3620 with any questions.
Students who plan on becoming teachers and staying in West Virginia may be interested in the Underwood-Smith Teacher Scholarship Program. A state-funded financial aid program that offers a maximum of $5,000 per academic year, eligibility is based on academic achievement and an interest in teaching at a pre-, elementary, middle or secondary public school in West Virginia. Recipients are required to sign an agreement stating they will stay and teach in West Virginia for two years for every one year of financial assistance.
Call (304) 558-4618 for additional information.
The West Virginia Engineering, Science and Technology Scholarship Program is aimed at academically successful West Virginia students who plan on obtaining a degree in any of the above-named fields. Awards (with a maximum of $3,000 per academic year) are given based on educational qualifications, an interest in engineering, science or technology, and a commitment to stay in West Virginia after graduation and work in an engineering, science or technology field for one year for each year of assistance.
For more information, call (304) 558-4618.
Scholarships
Application
Career
Creative
Minority
More
Fellowships
Regional