Wisconsin State Government Scholarships and Grants
You'll find that the State of Wisconsin awards more grants than scholarships. Grants are different than scholarships because students usually have to demonstrate financial need. However, thousands of students qualify for financial aid in Wisconson, so don't dismiss your chances too soon.
The first step in determining your eligibility is to fill out the FAFSA, which can be found on the Federal Student Aid website. You will need to collect your income and tax information for your immediate household, and possibly your parents' information, before you begin the process.
After filling out the FAFSA, you can begin to search out the dozens of state-based student aid programs available, based on your academic performance, financial need, or chosen career track. However, don't neglect to take advantage of your federal options, such as federal loans, Hope Scholarship, and PELL Grant.
Below is a listing of Wisconsin's major programs, to help you get started. You may qualify for more than one of these programs, allowing  you
The Wisconsin Higher Educational Aids Board will have additional information on the application process, as well.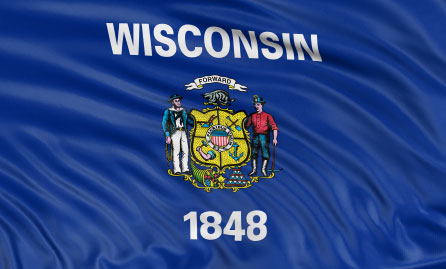 Wisconsin Scholarships and Grants
The Wisconsin Higher Education Grant is one of the more popular state programs because it helps meet the needs of many state students with some level of financial need. The program is open to eligible undergraduate students enrolled in any of the state universities or tribal colleges. Students must be attending at least half-time.
Wisconsin Tuition Grant provides another spectrum of need-based aid. This particular program, though, fits the needs of undergraduate students attending independent colleges and universities on at least a half-time basis.
Talent Incentive Program Grant seeks to provide incentive to very financially challenged students. The students must be nominated by campus administrators and continue to progress in their college careers.
Awards are $600 to $1,800. Awards are only available to incoming freshmen and are not renewable.
Indian Student Assistance Grant provides financial aid to Native American students pursuing a college education in almost any type of college or university. Applicants must prove at least 1/4 Indian blood-line to qualify.
Minority Undergraduate Retention Grant aims to attract and retain ethnic minority students in college. This grant addresses the serious financial disadvantage suffered by many minority students.
Wisconsin's Academic Excellence Scholarship is an academic award that is offered annually to success-oriented students. Students may attend a public college or university, independent college or university, or Tribal College as long as they are enrolled full-time.
Career-Dependent Programs
In addition to the traditional scholarships and grants available from the State of Wisconsin, you'll also find teacher and nursing loan repayment programs. These are designed as an incentive to students willing to remain teaching and nursing within the state in return for a percentage of student loan repayment.
Some examples are listed below:
The Minority Teacher Loan
The Nursing Student Loan
The Teacher Education Loan
The Teacher of the Visually-Impaired Loan
For current programs and additional awards for Wisconsin college students visit the State of Wisconsin Higher Educational Aids Board (HEAB) website.
Scholarships
Application
Career
Creative
Minority
More
Fellowships
Regional