Grants and Scholarships in Wyoming
Wyoming offers a plethora of aid to students looking to increase their education, but who need financial assistance to do so. It's very smart to look into these options while you're still in high school. Below you will find five examples of financial aid sources in Wyoming.
The United Negro College Fund
This fund was begun in 1944 and since then has built up the reputation of being the state's oldest and most goal-oriented African American scholarship. Not only does the UNCF provide scholarships for students who meet the criteria, it also aims funding towards the colleges and universities themselves, seeing to it that they have the resources available to keep the schools up-to-date, are supplied with materials, have all the technology they need and are adequately staffed. This funding, however, is applied only to those colleges and universities that are UNCF members.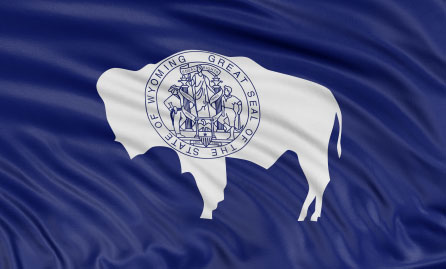 The Rocky Mountain Coal Mining Institute Scholarship Program
Geared toward students that intend to enter into a mining career after school, the RMCMI provides scholarships for juniors and seniors. This financial aid will be in the amount of $2500 a year and will continue for up to two years. Seniors applying for the scholarship can expect to get help for the remainder of their college term, and might even qualify for an additional year of postgraduate study. In order to qualify for this additional help, however, the institution that the student intends to work for afterward must deem the extra schooling necessary.
This scholarship also includes an all-expenses paid trip to the RMCMI annual conference. The student will have an opportunity to meet industry leaders who will be interested in hiring them after their college term. They will also be able to participate in the technical sessions offered at these conferences, geared to help them learn more about the job they are seeking to enter.
Congress Bundestag Youth Exchange Program
This grant is directed, not to college students, but to high school students aged fifteen to eighteen. It's a student exchange program, and the exchange country is Germany.
The purpose of the CBYX, founded in 1983, is to expose high school students to different cultures. By doing so they hope to foster international leadership qualities and intercultural understanding in today's youth. In order to qualify for this program, which is fully-funded by Congress, the student must have a GPA of 3.0 or higher. No German language knowledge is necessary to apply. Many students have expressed wonderful experiences derived from participating in this program. Host opportunities are available for families willing to open their homes to students from Germany as well. You may apply online at their website.
Millenium Woman
This fund was created for single parent women to empower them with the ability to improve their situation through education. The average scholarship award amount is $500. In order to receive this help, you must provide information that proves that you are a single mother and that you have demonstrable financial need. After this information has been verified, a personal essay will need to be sent in, describing your current situation and what your goals are. Then complete the online application.
Upromise
This inventive program is designed to help families save money for their children's college, and can also be used by the student themselves, if their goals are longer term. By becoming a member of Upromise, a portion of the money you spend on everyday items will go towards a college fund. More than 20,000 grocery stores and drug stores, 14,000 gas stations and 8,000 restaurants participate in this program. Many retail stores and over 350 online stores are also involved, creating an incredible ability to save a great deal over time. Examples of participating retailers would be Best Buy, Apple and Expedia.

There are more scholarship and grant opportunities for Wyoming students than just the ones listed here. Check with your counselor at the school you're planning to attend for a more detailed listing. Try going online as well to research additional funding
Scholarships
Application
Career
Creative
Minority
More
Fellowships
Regional