Real World Baseball Scholarships
You've dreamed of being good enough to compete for an NCAA Div I school baseball scholarship. And if you're that good you'll have coaches and scouts at every game, no sweat. But what if you're good, but not the best? What if you just love to play the game?
First, there are THREE major collegiate sport associations: NCAA—which is a household name, the NAIA, or National Association of Intercollegiate Athletics, and the NJCAA, or the National Junior College Athletic Association. Believe it or not some amazingly competitive ball is played at the junior college level AND some of these top schools dish out partial scholarships. No slouches here. Same with the NAIA schools—very competitive and many that offer some scholarship money.
Here's the thing about sports scholarships—if a school really wants you to flesh out their diverse student bodies, they have the flexibility to help you in other financial ways. If you have financial need, you may not actually win scholarship money for baseball, even though the coach really wants you, but you may get some very good scholarship aid based on your financial situation alone. That's even better. That frees you from having to live up to any contractual stuff that might be hinged to a sports scholarship.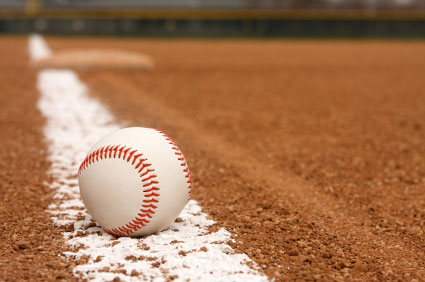 First Source for Baseball Scholarships: School
Regardless of the school to which you're applying—Division II, Division III, even community or junior college—do some research on the school's baseball team. Is it one that you'd like to play for? Does the school offer any type of baseball scholarships? What other scholarships might you qualify for? All VERY important questions to answer.
Other Sources for Baseball Scholarships
One of THE most popular baseball scholarship programs is that sponsored by Dixie Youth Baseball. This organization is primarily located throughout the South East and has been engaging youth of all sizes and shapes in America's favorite pastime for decades. The Dixie Youth Scholarships go to over 70 youth players annually, with those numbers increasing every year. Awards are $2,000 each and eligible players must have been participants in DYB prior to age 13.
The Little League organization sponsors its annual Carl Stotz Scholarship. Awards are $2,000 each and eligible students must demonstrate academic prowess.
Other go-to resources for baseball scholarships include community foundations, local baseball clubs, and more.
Review more Information on These Specific Types of Athletic Scholarships: