Scholarships for the Equestrian Team
Equestrian is one of the newer collegiate competitive sports. It's often named among the "emerging sports." One of the reasons interest in this sport is growing is that it's begun to show up among a few high school athletic programs, as an alternative to more traditional sports.
Equestrian athletes or riders compete in a variety of English and Western horse riding events. Specialties within this type of competition include dressage, eventing, and jumping.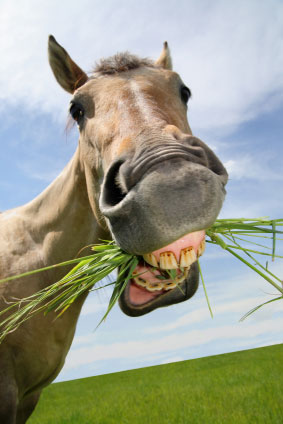 At this point Equestrian is offered to women athletes at 20 NCAA member schools, 14 Division I and 6 Division II schools. Fifteen full scholarships may be offered at both D-I and D-II schools. But that's only about 300 scholarships available in the sport. HOWEVER, even top ivy-league schools invite students from all riding levels to try out for their teams. So, just when you least expect it, you could land yourself a spot on a top national collegiate equestrian team.
Furthermore this number is no indication of the number of actual equestrian teams in the country, simply the NCAA member schools with possible scholarships. You'll find other equestrian teams, however they will not offer athletic scholarships.
Other Sources for Equestrian Scholarships
The Intercollegiate Equestrian Foundation offers annual Scholarships to students with financial need, a passion for Equine sports and with academic motivation to boot. Funding varies. Preference is given to students pursuing Equestrian in college.
The American Morgan Horse Association sponsors 5 equestrian scholarships. Various awards go to students based on these criteria: interest in pursuing care and breeding of Morgan horses, outstanding Morgan riders in classical dressage, and one exclusively aimed at males interested in the equine industry particularly in the Morgan breed. Awards range from $1,000 to $3,000.
Annual scholarships are awarded from the Appaloosa Youth Association Foundation, an organization that promotes the care and breeding of Appaloosa horses. Students may compete for one of a few scholarships. Primary criteria include excellent academic record and enrollment in college. Awards range from $1,000 to $2,000.
General good sources for equestrian scholarships include:
Equine organizations, national, regional and/or local
Horse breed associations
Equestrian clubs, national, regional, and/or local.
Review more Information on These Specific Types of Athletic Scholarships: