Are You Into Martial Arts?
Options for Karate, Taekwondo, and Judo Scholarship Money
Karate, judo, ju jitsu, aikido, and other forms of martial arts are popular sports. They test not only one's physical stamina and reflexes, but also require spiritual reflection due to the influence of fighting monks like those who originated Shaolin Kung Fu.
Despite their growing popularity, martial arts are not sponsored by any of the three major college sports associations. Judo, like taekwondo, is an Olympic sport (although it is precariously positioned therein), but it has not yet been added to the NCAA sports line-up.
In the absence of mainstream collegiate sports scholarships, what other funding sources for student martial artists can you expect to find?
Scholarships at Colleges and Universities
The American Taekwondo Association (ATA) sponsors the annual H.U. Lee Foundation Scholarship.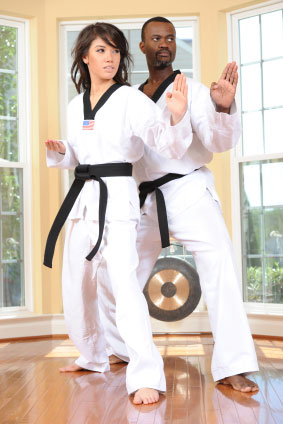 This award is named in honor of the organization's founder and given to graduating high school seniors who have strong scholastic skills and are known for their outstanding personal characteristics as members of the ATA.
Applicants must be devoted Taekwondo practitioners, possess a solid academic record, provide letters of reference, and be accepted in an accredited college or university degree program to qualify.
USA Freestyle Martial Arts is a popular school located in San Diego, California. Students may compete for scholarships sponsored by the school. Candidates must be graduating from high school or currently enrolled in any type of college program, and have participated in the USA Freestyle Martial Arts school for no less than two years.
Students with financial need are considered first for these awards. Visit the San Diego Foundation to obtain more information and apply for this scholarship.
The Mike Swain Scholarship, established in 2005, is the first judo scholarship awarded by a university in the U.S. It is offered at San Jose State University, also in California.
Scholarships from Martial Arts Schools
Besides these examples, you are also advised to ask about scholarships through your martial arts academy or sports association. If they do not offer college scholarships, they may offer scholarships that help financially disadvantaged students pay for their martial arts classes and tournaments. Helpful examples of such scholarships can be found below.
Despite the lack of athletic scholarships for martial artists enrolled at colleges and universities, you can find some competitive clubs across the nation. If martial arts are an essential part of your college experience, make sure you ask admissions personnel or check the school's clubs and organizations rosters for any martial arts clubs or teams.
The Loyola Ju-Jitsu Club, Connecticut College Martial Arts Club, the Carleton College Tae Kwon Do Club, Aikido Club and Karate Club are just a few examples of the diverse array of martial arts competition sports available on U.S. college and university campuses. Just because you can't find athletic scholarship money specifically to fund your Kenpo karate or Muay Thai boxing doesn't mean you can't find a way to pursue your passion at school.
Review more Information on These Specific Types of Athletic Scholarships: