Bowling Scholarships: Score Some College Cash
Competitive college bowling used to be available at the club level only. However, in 2004, the NCAA added it to the roster of Women's athletics as an equivalency sport. As emerging sports for women go,  NCAA college bowling has been a huge success.
Bowling isn't just a women's sport, though. Here is how it is handled by the  3 collegiate sports associations:
At the NCAA level, bowling is a Women's sport.
The NAIA doesn't sponsor it.
The NJCAA sponsors schools for both Men's and Women's Bowling.
At both Division I and Division II NCAA schools, coaches are allowed 5 full scholarships for their women bowlers. However, many coaches may opt to split those into many more partial scholarships. This strategy gives them leverage to attract even more skilled athletes and build depth into their teams.
At some schools full scholarships, partial scholarships, and even scholarships that cover textbooks are commonplace.
Division III Women's bowling does not endorse athletic scholarships. But while schools are restricted from offering money for bowling, they can, and do, lure academically- and athletically-talented students with academic scholarships for which they qualify, as well as financial need-based grants.
The very best collegiate bowling teams are looking for in their top athlete bowlers are excellent ball skills, lane control, and the ability to be a supporting member of a competitive team. It's about much more than knocking the pins over, so consider whether you're a well-rounded team player as you continue developing your game.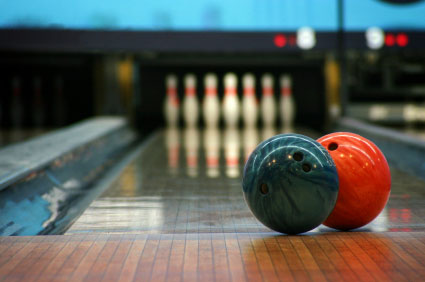 NJCAA Bowling Scholarships
At the junior college and community college level, aka JUCO, student bowlers will discover surprisingly competitive sport.
Over twenty-five women's and twenty-two men's bowling teams sponsor scholarship play. These scholarships are spread across a few dozen schools. Many of these scholarships may be full, partial or given to students to offset related tuition costs, like textbooks.
When it comes to searching out bowling scholarships, it's likely that you will have to make a concerted effort to contact coaches because they probably won't have the budgets to go scouting for top players.
Scholarships from The United States Bowling Congress
The United States Bowling Congress (USBC) is an organization that offers its young members a chance to earn college scholarships and pursue their college dreams.
Each season, over $6 million dollars in scholarships money is offered by bowling associations, councils, certified tournaments, and proprietors throughout the United States.
The USBC has organized SMART, Scholarship Management and Accounting Reports for Tenpins, which is a program designed to help these organizations set up, manage, and disburse these funds across the United Sates, reaching youth bowlers who wouldn't hear about the funds otherwise.
Other Sources for Bowling Scholarships
Are there other organizations that award bowling scholarships?
State and regional bowling associations often make it part of their mission to offer some scholarship reward.
Examples:
The Greater Detroit Old Timers Bowling Association Scholarship is awarded to a local male student pursuing college and active in a local bowling league. Awards are $500.
The Pennsylvania State Bowling Association awards an annual $500 scholarship. Eligible students must be active in a state bowling league and intending to enroll in a college or university degree program. Minimum GPA is 2.0. Awards are renewable.
Check with your state or local bowling league and ask for information on any available student scholarships.
Review more Information on These Specific Types of Athletic Scholarships: